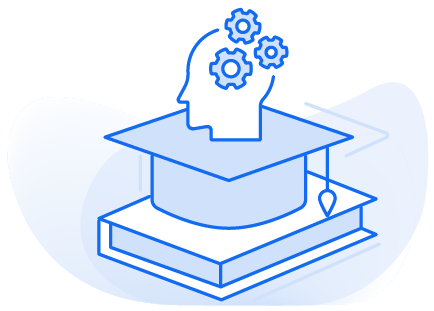 Customer experience, or CX, has become an important management strategy in today's business environment. In fact, for many customers, deciding where to go for coffee, where to buy groceries, or where to shop online is often based more on the experience they desire rather than the price they will pay or the product they'll purchase. This makes a lot of sense for business-to-consumer (B2C) companies. But is it also true for business-to-business (B2B) companies? The truth is, everyone wants an amazing experience and, while B2B companies lag in delivering this, there is a great opportunity for businesses who invest in developing high-impact customer experience programs.
B2B is behind. Here's why
First of all, it should be pointed out that few companies (B2B or B2C) have mastered the ability to develop effective, profit-generating customer experience strategies. However, it's clear that B2B companies are behind. It may be that there is less urgency because many B2B firms benefit from having a customer base where the barriers to switching are typically high. Also, with multiple business units and a matrixed approach to doing business, B2B companies struggle to work cross-functionally across silos to improve customer centricity. Finally, B2B's built-in channel structure creates distance from the end user of products and services. Without a clear line of sight to the customer, the experience is camouflaged, concealing its true impact on business success.
With all of these factors, it's easy to see how the experience the customer receives is far from amazing. [a1] Consider that B2B customers must interact with various contacts and departments – sales, account management, service, technical support, and more. It's no wonder the experience is often disjointed. And, because creating a consistent experience for customers is difficult, B2B businesses tend to over-rely on the frontline employees – customer support and account management – to manage the relationship and deal with problems that they often have no authority to resolve.
Decentralized and siloed, B2B firms too often deliver experiences that are impersonal and uninspired. The current state of B2B customer experience provides an opportunity for those B2B businesses that can rethink and retool their approach to achieving greater business success.
B2B CX Best Practices
If there is one prevailing imperative for B2B companies, it's to get started. B2B customers expect more, and if your company won't deliver, plenty of competitors are ready to take your place. Walker has worked with hundreds of B2B companies to help them develop CX strategies that accelerate growth and build a sustainable competitive advantage. Below is a collection of some of the best customer-centric strategies and tactics companies have implemented to attain this competitive edge.
Take a strategic approach to CX
B2B businesses too often take a short-term approach. For instance, they conduct a survey and consider that to be their customer experience program. More mature companies consider CX to be as important as marketing, sales, or service. For these companies, CX is a comprehensive strategy to drive business success. Here's a list of best practices that top B2B businesses incorporate in their strategy.
Engage your organization to develop a customer-centric vision
To get traction for your CX strategy, the entire organization needs to be on board. The key elements are awareness, understanding, and belief. Employees must be aware of the customer experience initiatives, understand their role, and believe that the overall strategy is a key ingredient for the company's success. Only then will they take action to improve the experience of your customers. Here are some of the ways top B2B businesses build a customer-focused culture.
Put data to use to really know your customers
Too often, customer experience leaders consider their role as merely gathering and distributing feedback from customers, most commonly from surveys. That's a very narrow view. Every business has a wide array of data, most of which never gets used. Instead, B2B companies need to make the most of their data. This includes operational data (or O-data), which includes the metrics that indicate how well a company performs, and experience data (or X-data), which explains how the experience looks and feels to customers. Consider adding the following best practices to your business strategy.
Drive action and prompt customer-focused change
Customer experience is sometimes positioned as a "feel-good" exercise. After all, we really should listen to our customers. However, if all we do is listen, the full potential of the customer insights we receive is never realized. Instead, CX is all about collecting insights to drive action and prompt change. In B2B companies, this can be particularly challenging given the complexity of the organization, silos that often exist, and elaborate supply chain organizations that put distance between the company and its customers. Below are some of the ways top B2B companies ensure that their strategy results in action and change.
Intentionally design customer experiences
B2B companies today must be skilled at reacting to customer issues – fixing problems and repairing relationships. However, the best programs take it to a higher level by leveraging customer insights to be both reactive and proactive. They're not satisfied doing things the way they have always done it. Rather, they are constantly evaluating their processes, experimenting with new technology, and developing new ideas to intentionally design the experience for their customers. This skill creates better customer relationships and a competitive advantage that is difficult for rival businesses to duplicate. Here are tips for being more intentional with your CX strategy.
It's clear that customer experience has established itself as one of the most effective ways to create a sustainable competitive advantage. Just think of all the ways it has changed how we find and purchase goods and services. And, while B2B companies have been slow to follow consumer examples, there is a significant opportunity to have a first-mover advantage for those innovative leaders who invest the time and energy to develop amazing experiences for their customers.