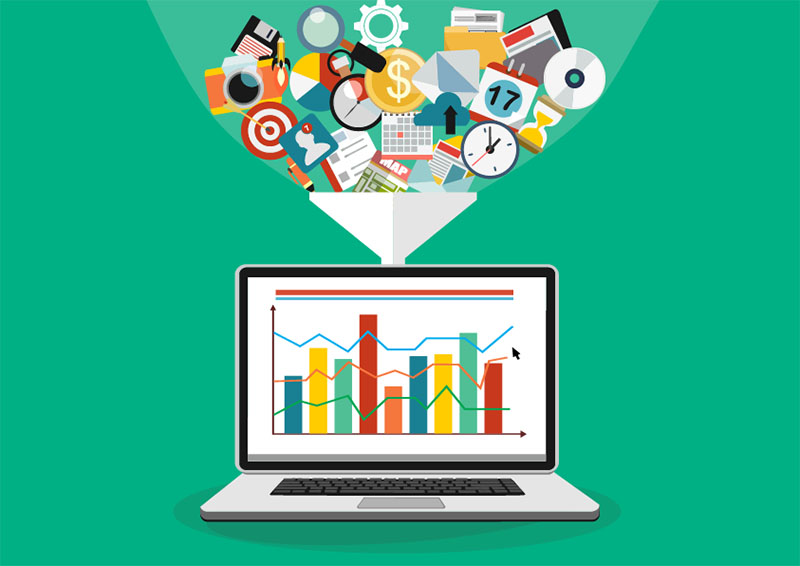 As today's businesses look for the best ways to get and stay ahead, meaningful integration of experience and operational data is fast becoming a "must-do." When done right, X- and O-data integration offers tremendous value, especially as the integration matures to render more personalized customer experiences and opportunities to establish a true return on investment of customer experience (CX) initiatives. Successful integration guides effective service delivery and enables companies to consistently deliver a fine-tuned experience across the customer journey.
While these benefits are undeniable, the integration process can often be challenging for companies. Making it work requires planning, companywide buy-in and engagement, and deliberate execution. Our X+O Roadmap plots a six-stage journey for reaching high-value X- and O- data integration. In this blog, we're focusing on aspects of Stages 1 and 2—O-Data Inventory and O-Data Prep and Acquisition—which are essential starting points for X- and O-data integration.
Completing an O-Data Inventory
As a standalone data source, CX surveys will rarely give you enough detail or insight to make substantive changes to a process. Customer feedback can point you in the right direction but moving forward requires the integration of operational data to ensure you're on the right track. It's O-data that will help you identify where change is needed to improve the experience or to resolve a customer issue.
One of the best ways to begin thinking about operational data is by undertaking an O-data inventory.
Ideally, the inventory should be completed before beginning the design work on your survey. In a nutshell, this inventory will help you learn about and document the types of operational data that exist within your company, the owners of the data, when and how it's collected, and more.
Completing the inventory involves engaging with stakeholders in the functional areas of your enterprise. It's mostly about opening a line of communication and dialogue about what they're currently tracking and measuring, finding out what questions they have, and brainstorming how CX data could help them answer questions or solve problems. In our work with clients, we've never talked to a person immersed in operational data who doesn't have at least two or three good questions that could be answered by knowing the customer a little better. These are often questions like, "We see this is a pain point for our customers, but we don't know why." "Is this process having an impact on customers or do they want something different?" In nearly every case, functional leaders know the limitations of their operational data. The discussions that take place during an O-data inventory can help you and your operational colleagues begin to create hypotheses that lead to opportunities for X- and O-data integration.
In short, undertaking a robust O-data inventory early in the process enables companies to focus on metrics that are ripe for combining with experience data. In the beginning, these might include:
Operational metrics that the company struggles to improve
Internal metrics the company considers important, which may be key performance indicators used to evaluate managers and employees
O-data metrics that directly impact the customer—especially those for which internal goals are set arbitrarily or based on prior performance without customer input, such as time from order to delivery, length of support call, or time to resolution of support case
Operational metrics that are under consideration or monitored but have not been validated as having an impact on the customer experience
Starting with O-data makes it easier to determine the type of experience data that will add the most value. This starting point not only confirms which internal metrics matter to customers, but also helps companies gain a deeper understanding of the experience—and the business—from the outside in.
The Basics of O-Data Prep and Acquisition
Prep and acquire—it may sound simple, but in reality for nearly every company, it's a time-consuming and often tedious process. With operational data typically scattered across different systems and formats, O-data prep and acquisition can be a heavy lift for most companies. We always tell our clients that 80% of the time spent on any data analytics project is devoted to data acquisition and preparation. This means gathering it, making sure you understand what you have, and cleaning and transforming it into something you can actually use and analyze.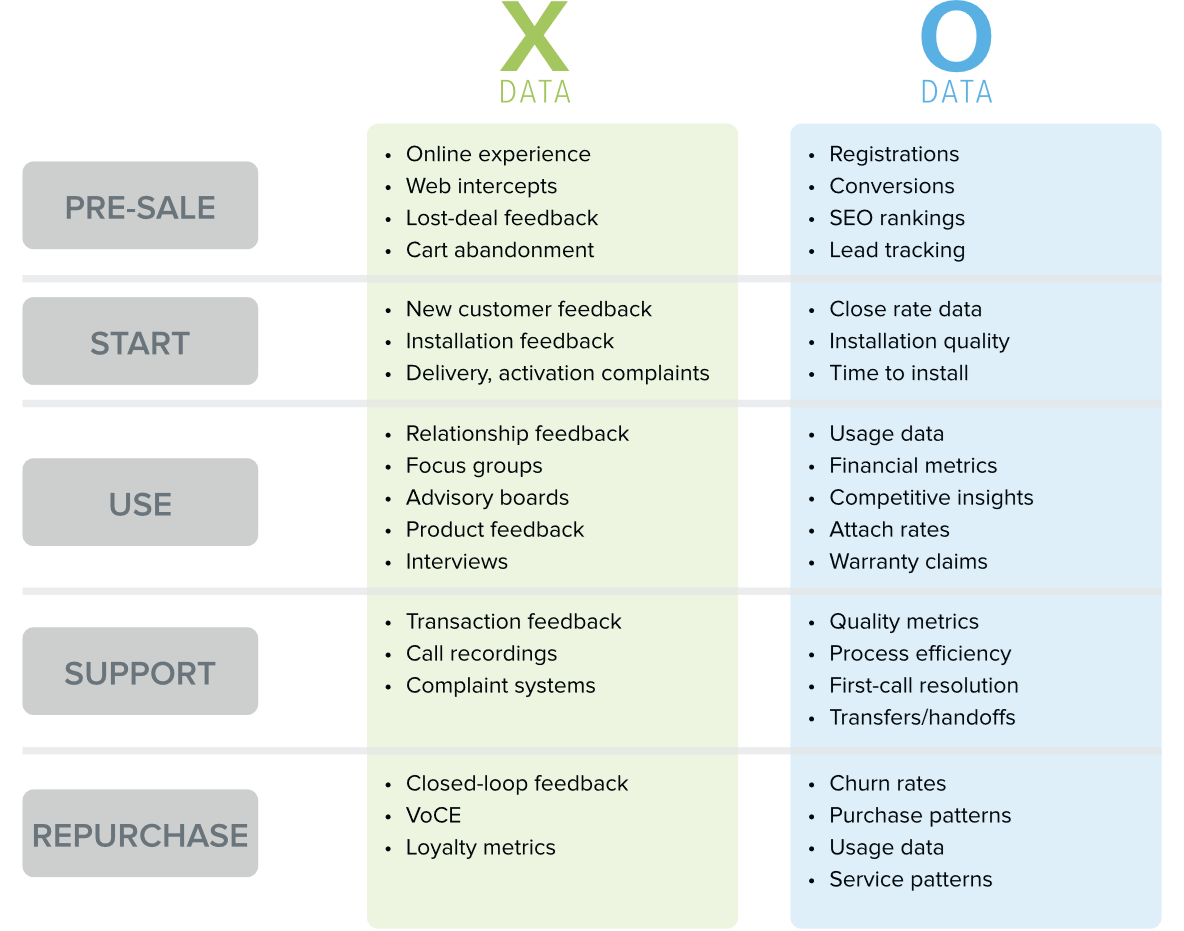 Ensuring data is in the right format and properly aggregated is key. And because this is such a crucial, time-sensitive step, partnering with a consultant experienced in complex data management and integration is often the best course of action. This is especially true if your internal IT resources are limited or inexperienced in cleaning data. At Walker, our data management services include automation so that information entered into the system from that point forward will be clean, fully populated, and ready to use and integrate into your CX design program.
A consultant can also help ensure your O-data is compatible with the field or file format of your X-data. O-data should align with X-data at the right level, whether that be by account, geographic region, business unit, or unit of time (daily, weekly, monthly, quarterly, etc.).
Be sure to refer to Walker's Deliver More Value with X- and O-Data report for our practical six-stage roadmap for integrating experience and operational data to drive better business decisions.