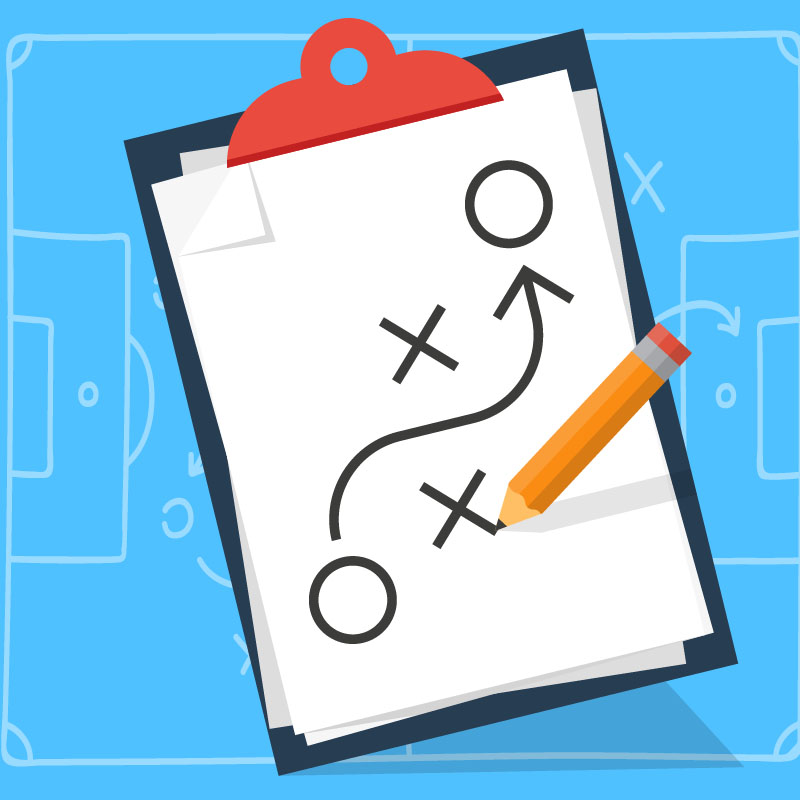 Most organizations assert that they are in search of continuous improvement. The question is how many are effective in their efforts.
A number of factors come into play in taking a laudable goal and turning it into successful outcomes. But it can be done! In fact, it often must be done, in a world in which the pace of business continues to quicken and the competition isn't slowing down.
The concepts are not new, but they must be applied in the continuous improvement (CX) process. Think key performance indicators (KPIs), planning, accountability, communication, recognition of achievements, and more.
Setting attainable and realistic goals – ones that align with the overall vision and mission of the organization – is a starting point. Be sure to incorporate reporting mechanisms, often monthly or quarterly, to assess progress and identify risks. Celebrate along the way, while keeping an eye on the bigger picture. And do it all by keeping the customer top of mind.
Getting started
Organizations sometimes lack the rigor and discipline necessary in the goal-setting process. That applies to both those relatively new to CX as well as more mature enterprises. If those pieces are missing, however, it becomes extremely difficult to both measure progress and ultimately receive internal funding for ongoing efforts.
Here are three key elements:
People: Not only must CX goals align with what senior leaders are doing, but it is helpful to have an executive sponsor – a person among the senior team whose support sends a strong message that reverberates throughout the organization.
Process: How do we do this? How do we keep it top of mind across functional teams? How do we create accountability? If risks are identified, how are they escalated to generate timely remediation and correction?
Technology: Utilize the tools and resources within your systems (dashboards, portals, etc.) to both gather data and communicate it internally. Make sure CX stays top of mind by leveraging technology to facilitate communication and celebration.
The most difficult of these three factors, as it often is in other business operations, is typically people. The CX team is often looking to lead outside of the formal organizational hierarchy. You may be asking people to do things outside their comfort zone and/or in addition to their normal duties.
Employees, particularly those farther away from frontline customer interactions, may not see the connection to their roles. "What's in it for me?" is always a potential hurdle. Just saying we must all strive for continuous improvement may not be enough.
That's where the executive sponsorship and support come in. It may be in the form of a seat at the table at monthly executive meetings, elevating CX visibility and accountability. It also changes the dynamics for all employees, providing the link to not only the overall goals but potentially to their pay or promotional opportunities.
Getting the word out
In a day-to-day business world in which employees are often operating with their heads down, focused on their next goal, communication and celebration can shine the light on CX and provide countless benefits both short term and in the long haul.
Communicate early and often. Use a variety of methods to reach employees where they are paying attention. And while there may be "sticks" to induce cooperation, "carrots" can be valuable incentives.
Listen as Walker expert Molly Work explains the importance of a CX communication ecosystem.
Your CX Communication Ecosystem
Released: July 18, 2023
Never underestimate public recognition of appropriate individuals. For example, if basic process improvements to the website have enhanced the customer experience (in response to feedback received in the CX process), celebrate the people who made it happen. Highlight them at an internal meeting. Feature them in a sales and marketing piece.
The bottom line: If team members feel valued, they will often perform above and beyond expectations. That applies to not only this effort but future endeavors as well. Build a buzz around CX and employees may even come to you and seek active involvement.
That communication extends beyond the office walls. Again, in the website improvement example, the challenge was likely identified by frustrated customers. Let the customers quickly know: "We hear you, and we are working on it." Devise the solutions and launch them. When that takes place, the message to customers is: "We heard you. Here's what we did, and here's how you benefit."
Accepting the gift
Listening to customers and acting upon what is heard is, of course, at the center of CX. First, make sure people throughout your organization know what customers are saying. Some in leadership roles and others in roles farther away from customer interaction (accounting, information technology, analytics) may not know what is top of mind for customers. And whether information is gathered through social media, a call center, an annual survey, or other means, keep in mind that it is constantly changing and evolving.
In collecting that customer feedback, be sure to be respectful in the process. You can collect data all day long, but don't ask for it if you're not going to use it. If you already know the answers or certain metrics have not changed over an extended period of time, stop asking. Avoid doing research for research's sake.
Quality should come before quantity in the research and continuous improvement procedures. Be sure to gain all the insights possible from the data collected, and use them in sales, marketing, and recognition efforts. Take advantage of the open-ended questions included in surveys, and utilize the rich data.
Make sure your listening strategies are on track with your KPIs and the measures of success for your annual goals. Feedback should be recognized as a gift. If customers are taking time out of their day, and especially if they are providing constructive feedback, consider it a nugget of gold. And treat it as such.
Recognizing the key player
While considering the customers, make sure your CX program is focused on them. Within a company, back-end operations are often approached from an internal perspective – how it works for employees in doing their job on a daily basis.
But the customer experience must be placed top of mind. At the end of the day, the CX journey – and the overall success of the organization – are based on the perceptions of the customers.
Reducing the number of required fields for a data claim or decreasing the clicks needed to complete the checkout process may seem routine to the team working in that area. But they can be game changers for customers who are determining where to make their next purchase. Fixing things that are broken or not working as efficiently as possible is often a large part of CX.
Other aspects of CX are transformational and can differentiate your organization from others in the field. Fifteen years ago, Domino's "Pizza Tracker" provided unprecedented visibility to customers. What is commonplace today was revolutionary just a decade earlier.
Similarly, Amazon's consumer powerhouse – including searchability, collecting order history, and minimizing required clicks – raised expectations for business transactions. The organizations that best meet those expectations are in position to grow and thrive.
Wrapping it all up
No matter the goals, start with solid planning that outlines roles and responsibilities as well as procedures for accountability and action. Get your own people on board, incorporate processes that facilitate the plan, and allow technology to help garner success.
Communicate often, and celebrate along the way. Remember that customers are key, and accept their feedback as the gift it is.
Put all the pieces together and your CX team will play a critical role in overall organizational accomplishments.