Vice President, Advisory Services
Responsibilities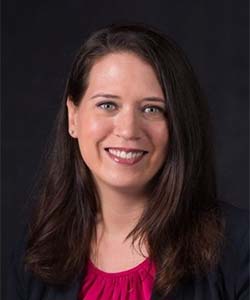 Michelle is an experienced, results-driven, social scientist and global customer experience leader with a proven record of building successful CX programs and facilitating lasting organizational change. She manages relationships with Walker clients from the identification of business needs through the design, implementation, analysis, and communication of results of specific programs. She leads customer listening initiatives with clients, collecting feedback through a variety of distribution methods (direct or through channels) and using tools to develop customer-focused initiatives. She helps to gather, organize, analyze, and interpret customer insights in the context of business performance, helping companies link them to operational and financial metrics and estimating the ROI of improvement efforts.
Overall, Michelle helps companies evolve their customer strategies to help them gain the sustained competitive advantage that comes from delivering an exceptional experience.
Experience
Previously, Michelle led a worldwide customer insights and analytics team, consistently delivering actionable insights and process improvement recommendations to the executive leadership teams across 6 geographies along with a global CX Focal network of over 30 process improvement advocate volunteers. She enhanced VOC and VOE/VOB programs to include relationship and transactional customer insights research utilizing multiple research methodologies. She has led award-winning customer journey studies.
Achievements and Affiliations
Michelle earned her bachelor's degree in health promotion/wellness and psychology from the University of Wisconsin-Stevens Point. She has master's degrees in both sociology and counseling from North Carolina State University. Michelle is a Certified Customer Experience Professional and co-leads the Raleigh/Durham CXPA Chapter. She is a member of the Faculty Advisory Board for the University of Houston Customer Experience Certification Program, where she helps to enhance and create curriculum for MBA students looking to earn a credential in CX.