Like most business professionals, customer experience leaders are commonly called upon to deliver presentations. When we're preparing, we often think about what we want to say. However, sometimes it helps to take a step back and ask, "What is this really all about?" In other words, what type of presentation is this going to be and what are you really trying to achieve?
For me, it always helps to consider categories. I find that most of my CX presentations are designed for one of two things: They are either to enlighten the audience with new insights that may enhance the way they think about customers or instruct them on new procedures that are encouraged to better serve customers.
In practical terms, each presentation is a combination of both of these.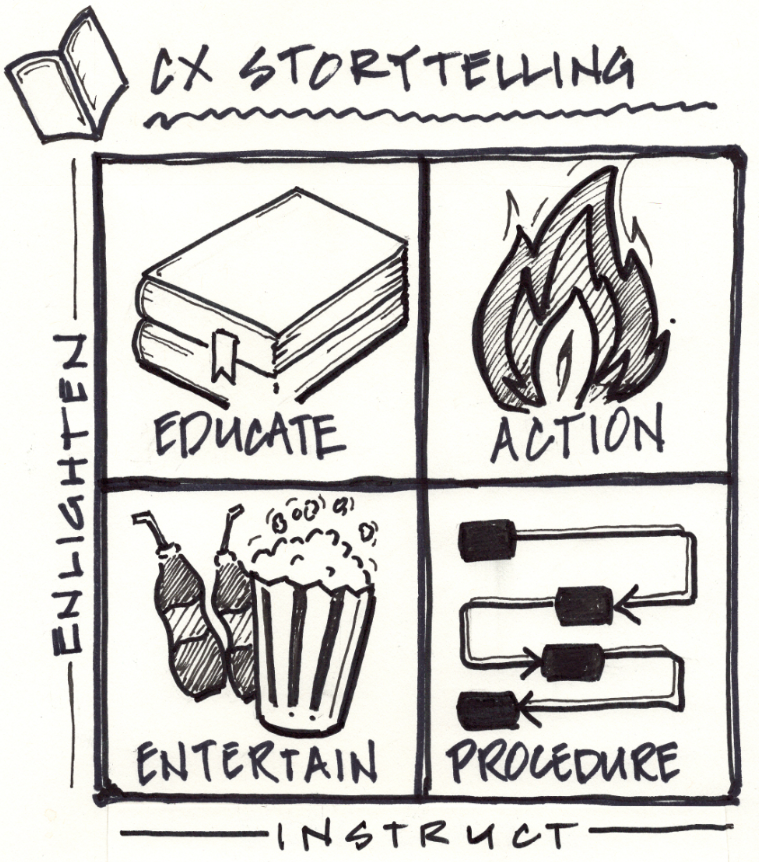 With this in mind, I applied the tried-and-true business practice of building a two-by-two matrix to consider four desired outcomes:
Entertainment – if the presentation is low on enlightenment and low on instruction, you are likely just trying to entertain. The work of a CX professional is pretty important, so it's not often that we're doing this.
Procedure – If the presentation is low on enlightenment and high on instruction, you are likely introducing a new procedure or process. This is likely a presentation that is more operational in nature, providing guidance on handling specific situations.
Educate – If the presentation is high on enlightenment and low on instruction, you're probably focused on education. This may be common when you are sharing customer stories to educate your workforce so they can better understand the viewpoint of your customers.
Action – If the presentation is high on both enlightenment and instruction, you're probably encouraging the audience to take action. For CX professionals this is likely the most common type of presentation.
This concept is highlighted on page 5 of a downloadable Storytelling workbook for CX leaders. Using this graphic with your team can be an easy way to help you evaluate the context of your next presentation.
So much rides on each presentation you deliver. Considering the context can make a big difference. Take the time to think about your next presentation, take a step back and consider what type of presentation you are delivering. Then, design it accordingly, integrating the right mix of examples, exercises, tools, support materials and stories that will achieve your objective.