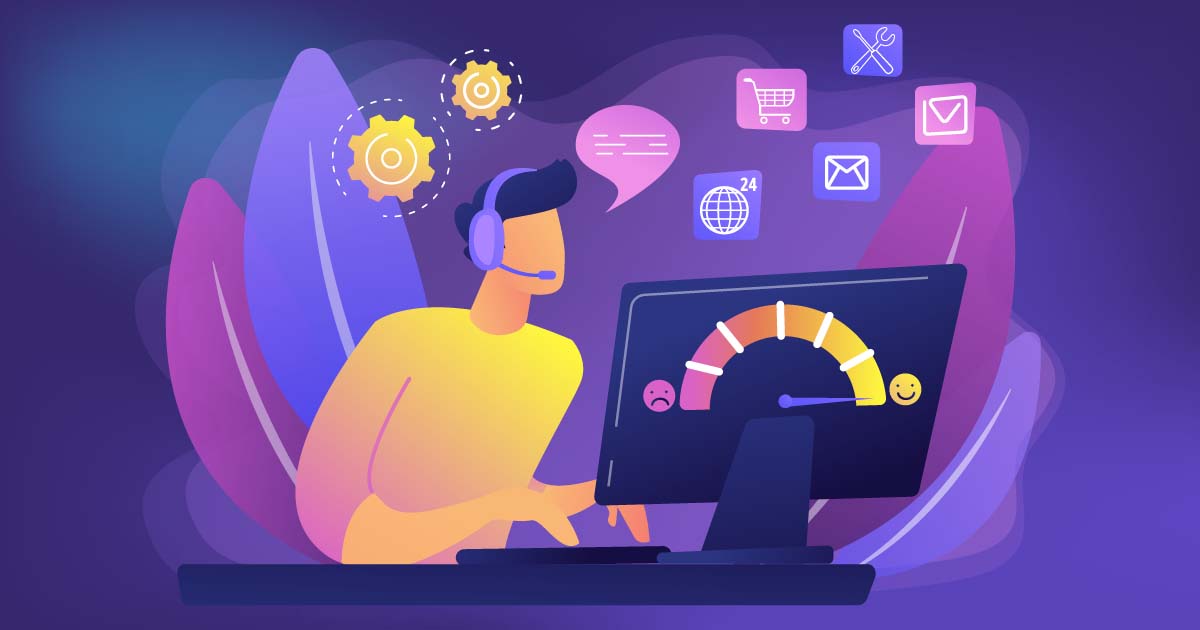 "You can have any color you want as long as it is black." History attributes this famous quote to Henry Ford referring to the production of his famous Model T automobile. While there is skepticism regarding whether he actually said this, it serves as an interesting contrast to today's customers. It's clear the days of "build it and they will come" are long gone.
Today the customer is in charge. Companies spend significant resources to understand their needs, desires, wants, and preferences. We have transitioned from a "make-and-sell" model to a highly sophisticated "sense-and-respond" model. What's more, customers expect companies to keep up with their shifting demands month by month, day by day, and minute by minute.
This is why we consider adaptability to be one of the trends driving CX evolution.
Whether it may be changing economic trends, social climates, or shifts in customer opinion, responding to the changing demands of customers has become increasingly important to achieve success in today's competitive business environment.
What do we mean by adaptability?
Companies that are adaptable are skilled at quickly adjusting to shifting environments and customer needs. Not only are they fast to react, but the best are accepting of, and even eager for, change.
We don't need to look far to find an extreme example of adaptability. The recent pandemic forced organizations to adapt in ways they never had before. Grocery stores suddenly offered pickup and delivery services. Contact centers quickly transformed to enable employees to work from home. The use of virtual meetings exploded. It was a test of adaptability for every organization. Some passed the test and are better for it today. Others were not so fortunate.
While the influence of the pandemic is a glaring example, there are countless other less obvious instances that demonstrate how quickly customer needs and preferences shift. It's clear that companies can gain a competitive edge when they are highly adaptable and skilled at responding to the changing needs of their customers.
Listen to the expert!
Listen to Walker expert Drew Hall on The CX Leader Podcast discuss why companies need to sense and respond to customers. Click play to listen:
Sense and Respond
Released: January 17, 2023
Think about your organization. Is there resistance to change? If your organization is like most, change is not something you welcome with open arms. After all, we put a lot of time and energy into developing efficient processes. We don't want to keep changing. But we are not the ones that matter. The customer is in charge and we need to be keenly attentive to their demands.
If we agree there are big benefits for an organization to be adaptable, then it's fair to say the CX team should be adaptable in the way they work. This means they can't be stuck in a routine of simply conducting the same surveys and using the same methods to understand the pulse of the customer. They must constantly adjust and consider new ways of leading the organization
Adopting the right mindset
The first step in becoming a more adaptable organization may be to reject or modify a time-honored standard. The Golden Rule states "Do unto others as you would have them do unto you." This standard has guided many organizations for years. But today's customers demand a higher standard. Let's call it the Platinum Rule: Do unto others as they want.
One size does not fit all. Today's customers want a personalized experience tailored to their specific needs and preferences.
Having a mindset eager for change and ready to adapt to the constantly changing needs and preferences of customers is important not just for the CX team, but the entire organization.
Building a framework for adaptability
With the right mindset of embracing change, organizations can set their sights on creating an effective framework to better understand their customers. Leading organizations are becoming increasingly sophisticated at constantly monitoring behaviors and insights of customers so they can respond efficiently and effectively.
The framework starts with a complete knowledge of the customer journey. This includes a breakdown of customer personas and so you can monitor and interpret behaviors and feelings of each customer or customer segment. With this information you can gain a comprehensive understanding of customers throughout every interaction.
Organizations need effective methods to monitor customer insights and behaviors along every stage of the journey. While this is different for every organization, they should not be limited to traditional methods such as routine surveys. Consider other listening methods to enable organizational adaptability including:
Call center logs
Social media
Location-based input
Text-based feedback
Website intercepts
In-app feedback
Social media
In-depth interviews
It's important to capture the entire spectrum, both structured and unstructured data. For the greatest impact, combine these customer insights with customer data that exists in your company—financial data, operational data, behavioral data—to provide a full picture of customers at the most granular level.
But having rich customer data isn't enough. It must be put to use by making the right information available to the right people at the right time. By setting up closed-loop processes, organizations can effectively understand and respond to momentary experiences of individual customers. This also can help identify ineffective processes that affect all customers. The bigger-picture view allows organizations to learn from the momentary experiences, analyze root causes, and refine or correct process-level issues.
Yes, this can be a little overwhelming, particularly for complex organizations with multiple locations, delivery channels, or extensive product lines. The right technology can make the concept of adaptability a reality, capturing important customer information across channels and enabling the organization to act quickly. To avoid the need to combine various tools, look for a unified system that can capture all the right data to provide a 360-view of each customer. Ultimately, you are seeking to track customers across the customer journey, monitor their behaviors and feelings, and make this information easily accessible to the right people throughout your organization.
Given the necessary range of capabilities required, few companies offer such a complete system today. However, you can expect many new offerings to fulfill this demand in the coming years. Our partners at Qualtrics are among the leaders recognizing the need for companies to be more adaptable. Their existing tools help companies effectively monitor relationships to identify and close experience gaps throughout the customer journey.
Where should CX leaders begin?
Like many large undertakings, getting started is the most important step. This article outlines the value of having the right mindset for adaptability and developing a solid framework with tools that will help you implement these programs at scale. However, aspiring to implement such initiatives across an organization is intimidating. Narrow your sights on a particular function or department to begin.
One approach is looking for sectors of the organization having an abundance of data that could be leveraged further. The contact center is a great place to start for many companies. The contact center is a treasure trove of customer data that commonly includes feedback from surveys, performance data, and phone and chat logs. Add in feedback from the contact center representatives themselves and you have a robust view of your customers that can be effectively monitored and evaluated for timely decisions.
The contact center is just one example. Look at your organization and consider all data-rich areas as a starting point for developing a more adaptable culture. By developing a framework for monitoring the changing needs and preferences of customers, your company will gain a clear competitive advantage