The Importance of Managing Employee Experience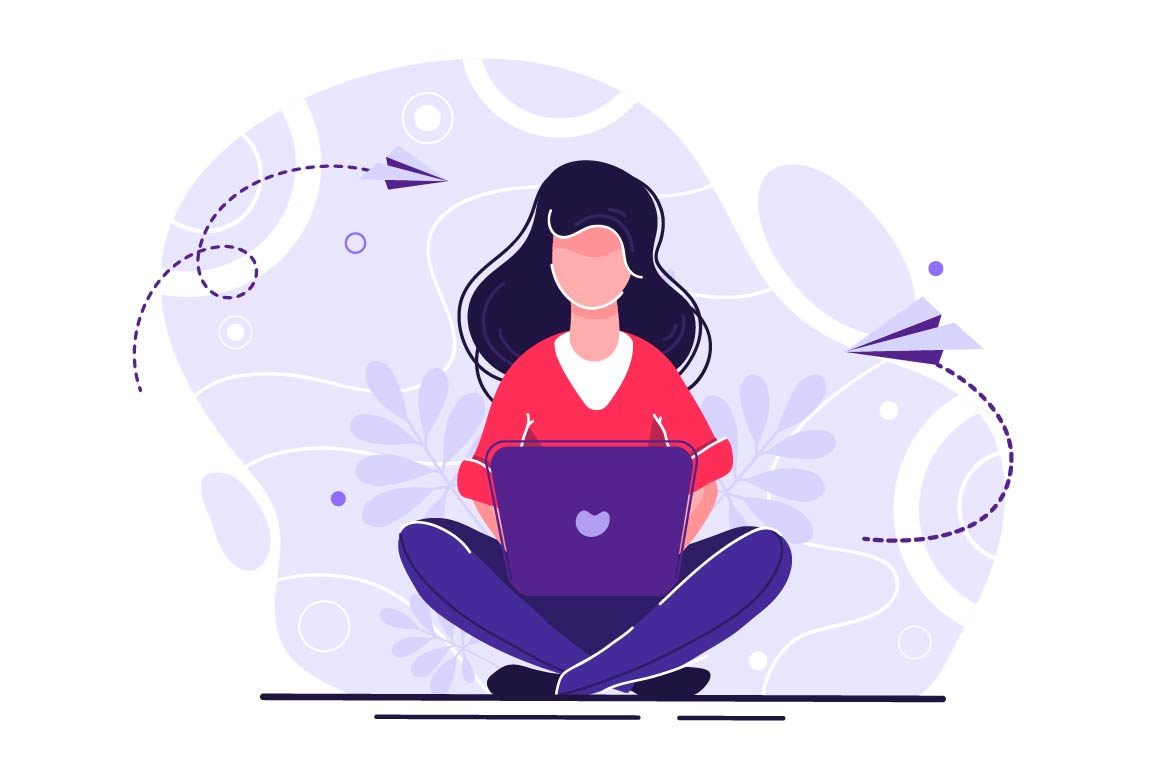 Customer experience and employee experience are inextricably linked. Every customer experience has an associated employee experience.
World-class experiences don't just happen. They need to be intentionally managed – crafted, executed, and refined over the long term.
The effort to gain engaged employees is worth it. "Companies that invest in employee experience are 4x more profitable than those that do not," says Jacob Morgan, author of The Employee Experience Advantage.
What Is Employee Engagement?
Employee engagement is not just about offering a higher salary or more time off. It's about making employees proud to do their job. A critical aspect of this pride comes from knowing they can deliver an experience that meets customer needs.
Employee engagement is a measure of someone's connection to their work and how they think, feel and act towards helping their organization meet its goals. This metric is particularly useful at the retention stage of the employee lifecycle: it indicates how involved and engaged established employees feel in their work.
When employees are engaged, it has an impact across the business:
Increased performance – Research shows that business unit-level engagement is predictive of future customer experience metrics, productivity, and financial performance1
Lower attrition – Engaged employees are 87% less likely to leave2 their organization, which means reduced costs in having to recruit new staff, train them and wait for them to ramp up to full productivity
Increased revenue – According to Bain & Company, companies with highly engaged workers grew revenues 2.5x as much as those with low levels of engagement
A better customer experience – 70% of engaged employees indicate they have a good understanding of how to meet customer needs; only 17% of non-engaged employees say the same3
The Engagement Gap
Workplace trends show that one-third of workers will leave within the next 6 months of employment. This is consistent with Walker's findings, where some 60-70% of employees are not engaged.
There is a gap in understanding this lack of engagement: 89% of employers think pay is the #1 driver of employee attrition, but less than 30% of employees cite pay as the reason for leaving (Leigh Branham, "The 7 Hidden Reasons Employees Leave").
Improving the Employee Experience Begins with Listening to Employees
One of the most important, and easiest, ways to get started on upgrading your employee experience is to start listening – and to get others listening, too.
You don't need a huge budget or buy-in from top leadership to find creative ways to listen!
The most basic way is to go and talk to employees. Ask how things are going, how well they feel they can meet customer expectations, and what obstacles they face. Take others with you – it builds empathy and starts to change the conversation. They'll hear the pain that employees are going through. They'll also start to realize that an issue that may seem confined to one department actually touches customers and other employees in some way.
Share employee comments with the whole company. Positive comments can be uplifting to all, while negative comments can spark ideas for improvement.
Employee engagement survey

A traditional, robust measure of employee engagement and the organizational practices that drive engagement
Very comprehensive, typically longer surveys

Employee lifecycle surveys

Event-based, standardized measures of the employee experience at critical points in the employee lifecycle
Examples include:

Onboarding feedback to help get new hires up to speed faster
Training feedback to optimize training to develop employees and deliver tangible results
Exit feedback to help understand the actions that will retain the best employees

Pulse surveys

Regular, structured, quantitative measure of employee attitudes
Effective for predictive modeling
Starting to become more popular
Some structure, but nimbler than an engagement survey
Tracks the same construct over time
Shorter than the annual survey
More frequent, at regular time intervals (consider sending the survey to a representative sample rather than all employees to prevent survey fatigue)

Ad hoc surveys

Just-in-time employee feedback as needed (examples include feedback on customer-facing initiatives, organizational change, or internal programs)
Random surveys to quickly deploy and get feedback about a hot topic that is not necessarily ongoing

Always-on feedback

On-demand, anonymous avenue for employees to provide feedback or insights or to raise issues
Provides an opportunity for employees to provide feedback at any time
Very short survey
Survey software, such as the Qualtrics platform, may have a pre-made survey of each type that you can modify or use as-is out of the box.
Empower employees to deliver ideas for CX
Voice of the Customer through the Employee (VOCE)
Employees know what's going on. They know how customers feel about your company because they talk with them every day. They can tell when processes are broken because they waste time or face unnecessary challenges. They know when practices prevent them from taking care of customers to the best of their ability.
Gather employee insight into the touchpoints and interactions that directly affect customers. Ask both customers AND employees about their goals, experiences, and obstacles. These insights help organizations identify and fix internal obstacles that affect customer and/or employee experiences more quickly.
For instance, call centers usually have a combination of KPIs based on operational metrics (e.g., Average Handle Time, First Call Resolution, Occupancy Rate, etc.) and customer experience metrics (e.g., Overall Customer Satisfaction and Representative Effectiveness). There are cases where these metrics tell opposing stories – good operational performance and poor customer experiences – which can lead to significant time spent in deep-dive analysis.
However, a survey of call center employees will often reveal the issue much more efficiently. We may find that agents feel the need to rush resolution because of a new target for Handle Time, but they are aware that some cases and customers are feeling rushed. By including a 360-degree view of the interaction point, leaders have more insight to help diagnose and fix a problem.
Employee suggestion box
Sometimes employees know that something should be fixed – and have an idea about how – but aren't comfortable speaking up. Providing a place where employees can submit those suggestions (choosing to attach their names or not) keeps those ideas from being lost. Employees should be able to access the suggestion box at any time.
Whichever methods of collecting employee feedback you choose to use, remember to keep employees in the loop. Let them know what feedback/suggestions you've received and which you plan to do something about. Once a suggestion has been implemented, let them know and provide updates on how it's going. Having feedback acknowledged helps employees feel like they're important and valued. Seeing their suggestions come to life and improve experiences for customers and fellow employees is invaluable. It's a great way to boost employee engagement.
Employee Lifecycle
Employees have different needs and expectations at different points along their lifecycle with your company.
The recruitment process sets the stage for an employee's experience with the company. The tone of the website, how responsive human resources employees are, questions managers ask during interviews – these factors make a big difference in how potential employees view the company. Ask for feedback both from candidates who are extended job offers and those who aren't. Sometimes key insights come from candidates who were offered a position but did not accept it.
When employees start a new job, they are excited. They are ready to go. The onboarding process can continue that excitement and set the employee on a path to success – or it can kill the excitement and create an employee who is just going through the motions. Employees are introduced to the culture in this stage and learn what's expected of them and how to do their job.
The development and retention stages go hand in hand through the bulk of an associate's employment. Development involves helping employees learn and grow beyond their onboarding training. During the retention stage, employees expect to be able to do their jobs well. They want easy access to job-related information and resources readily available as needed.
Eventually, employees leave the company. Whether they're retiring or moving on to another position, an exit interview is a great time to keep a good relationship going and gain even more valuable insight into how things are going within the company.
Employee Experience Management
Managing the employee experience involves intentionally designing the experience you want employees and customers to have.
Plan
Bringing your customer, employee, and operational data together can elevate the experience both customers and employees have. Look for places you can bring the data sets together. Build relationships with others in your organization, especially the HR team and operations. You can't bring it all together until you have a high level of trust from one functional area to another. The CX and human resources departments sitting down together and deciding what "winning" looks like for BOTH is important.
Start Making Changes
It's best to start small, working on the things you can impact. Keep at it, and those changes become the norm rather than the exception. Consider the high-level experience you want to deliver, and position your changes toward that north star.
One way to have a change of thought is around a specific transaction point. Gather a 360-degree view of touchpoint: customers, employees, the warehouse – everyone who's involved. What are issues that need to be fixed?
Small process changes can make a big difference, and empowering employees to go the extra mile for customers can be a breath of fresh air – and improve employee engagement AND customer satisfaction. You can't instantly switch to a top-notch employee experience; it takes time. But an experience that is better than it previously was will help a lot. And over time, small improvements add up to a world-class experience.
Report Back
Celebrate success! Storytelling helps celebrate the positive work being done. Storytelling is more effective than charts and graphs – it makes it real, and it helps build trust and demonstrate, "We heard you and we did something about it!" Shifting the focus to the positive also allows naysayers to watch what happens when we work together and succeed and can help bring them onboard.
Whether you want to start listening to employees for the first time or take your employee experience to the next level, Walker can help. Walker believes everyone deserves an amazing experience—and we work to make that a reality. As a Qualtrics-certified full-service Experience Management (XM) firm, our team of experts provides technology implementation, end-to-end managed services, and expert strategic consulting so you can deliver best-in-class experiences to your employees and customers.