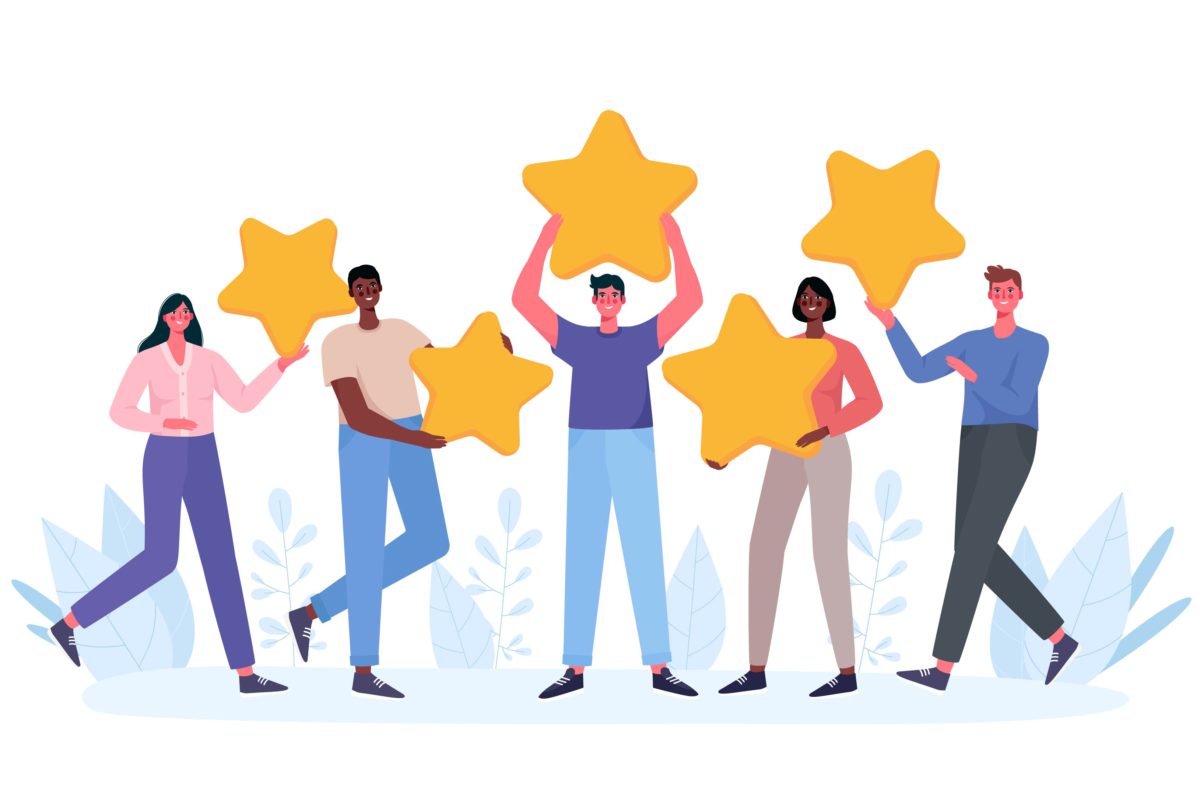 Customer experience professionals need to embrace a new way of thinking. Today, customers expect personalized service, the ability to customize products and services to serve their unique needs, and immediate gratification. Essentially, customers expect the company to know them, recognize them, and anticipate their current and future needs.
These customer expectations are having a significant impact on customer experience practitioners. Here are a few paradigm shifts that customer experience professionals need to embrace to improve customer satisfaction:
From VoC (Voice of Customer) to Customer Intelligence. Customer Experience professionals need to adopt a more holistic view of the customer by leveraging all of the information available.
From customer sentiment to customer engagement. Customer experience professionals focus on metrics that measure sentiment (e.g., Net Promoter, Customer Satisfaction, etc.). While customer sentiment will always be important, other behavioral metrics, such as customer involvement (e.g., do customer attend your events, do they read your newsletters, have they shared a case study, etc.), product usage (e.g., how deep and broad are product purchases and usage), and competitive insight (e.g., share of wallet) will need to be combined with customer sentiment to create a customer engagement metric.
From descriptive analytics to predictive analytics. Business leaders want a reliable indicator of future performance. Customer experience professionals can no longer rely on describing the past, they must predict future behaviors and leverage those insights to drive customer-focused behaviors.
From data delivery to enterprise accessibility. It's no longer about delivering data, it's about embedding insights into the systems and processes that people use to make customer-focused decisions.
The world is changing rapidly, and the customer is in the driver's seat. If your customers aren't satisfied, they'll go elsewhere. Customer experience professionals are in the ideal position to help the organization navigate the changes, but to be successful they must embrace these changes.
Helping the rest of the organization shift its mindset to being truly engaged and all-in for customers requires it to move up the Hierarchy of Engagement.
Hierarchy of Engagement
At Walker, we have a framework for helping companies create customer-focused action. We call it the hierarchy of engagement, and it's based on the concept that creating action starts with awareness. Once awareness is achieved, the next step is to build understanding and belief. Once someone believes in the initiative, they will take meaningful action – helping to improve customer satisfaction.
Awareness. Are people even aware of your customer listening program? If they don't know it exists, you can be darned sure it is not going to generate much action.
Understanding. Do people get it? They may know about the program, but they may not know exactly what you're trying to achieve, how it works, and what they are supposed to do.
Belief. Do they really believe in it? Do they feel the feedback from customers is credible? Stakeholders need to be convinced that the customer insights are valid and that the program will make a difference.
Action. Once your people are aware of your voice of the customer program, understand their role, and believe in the information, they are much more likely to take action to build customer loyalty and increase customer retention.
While simple, the hierarchy of engagement is a practical and useful tool for getting employees, customers, and partners to recognize all that you do to optimize their experience. This framework helps you figure out what must be done at each level to engage your stakeholders to prompt action and deliver results.
Applying the Hierarchy of Engagement to Improve Customer Satisfaction
Now that you have a framework, what can you do to help bring employees through the stages? These 26 ways to improve customer satisfaction are organized according to the stages.
Awareness: Employees are aware that a CX program exists
Take a listening post inventory. Complete an inventory of the customer information and listening posts in the business to help identify customer pain points and initiate improvements throughout the customer journey.
Apply methodology to customer listening posts. How we ask customers for feedback is a customer experience. Use design thinking methodology to develop or refine surveys and other customer listening strategies – and keep in mind what the experience of providing feedback is like for the customer.
Develop a listening architecture. This is an approach to align disparate customer listening activities into an intelligent, effective system that promotes action and drives change. This article outlines four steps for designing your listening architecture.
Ensure there's good data and share it. Sharing customer information and insights internally is an important way to begin building awareness of the customer experience.
Launch the program and name it. Come up with a good name and logo to represent your customer experience initiative. Too often companies resort to calling it the customer satisfaction survey or the customer loyalty program. Often overlooked and perhaps one of the most powerful ways to create awareness is to give your purpose, your team an identity. Create some excitement around the launch and enlist your company's marketing team to help brand the program, name it, and create a logo for it.
Tell the story. Communicating and storytelling are key to activating a customer-focused culture. Create a plan that identifies the audiences, the messages, and the vehicles you are going to use to get the word out.
Be patient and stay the course. Know that it may take a year or more to make enough progress and shore up enough success to initiate full-on company-wide communications and engagement
Starting Small: Sharing Customer Comments With Anthem
Early in her customer research career, Joyce Gott realized how powerful customer comments are – and how useful they are to help guide improvements in customer satisfaction.
"As I was reading through the comments, I started seeing, wow not only are there really big opportunities here where we could overhaul this program; there are tiny things that could make a big impact with no monetary investment, and relatively little time," she said. Had I not been reading through those comments, that may not have come to light.
Scores such as NPS and CSAT are helpful, but they can only go so far – and sometimes they invite more questions than they answer. Why did the score change? How can it be improved? Joyce saw customer comments as an avenue to connect that data to people who want to make change.
For the full story, check out this episode of The CX Leader Podcast with Joyce Gott
The Story of the Customer
Released: July 16, 2019
Joyce's advice? Start small.
She started building awareness through a visually appealing monthly report called "What We're Hearing" that contained 3-4 curated comments around a particular theme.
As that report caught attention and awareness grew, Joyce started a more extensive report called "The Voice" that employees can subscribe to.
"The secret sauce is starting small and making sure you have a curated group of comments to circulate. It's important to make sure people know what they're going to take away from it and not take up too much of their time when they're reading them. The goal is not to make them understand everything; it's to piece out information in a way that's telling the story of the customer," she said.
Joyce promoted customer comments in meetings, and employees started sharing the reports with others.
"My singular mission in life is to get everyone at Anthem to read our customer comments, empathize with our customers, and understand their experience in a deeper way – deeper than a score would be able to tell them," Joyce said.
A culture shift within Anthem shows that Joyce's mission has been successful. Employees have started asking, "What does the customer think about that?" when new changes are suggested, and processes have been improved according to customer and employee feedback.
Understanding: Employees understand the goals of CX and their role in making it successful
Understand the customer journey. Take time to create a journey map to understand the various touchpoints and how applying customer insights at key stages of the journey can inform improvement and design efforts.
Escalate engagement and communication. Work with marketing and communications colleagues to develop a comprehensive communications and engagement plan for CX.
Draw a dotted line to CX for everybody. Look for ways to tie every department to the CX cause through acknowledgement and objectives. Recruiting and hiring practices should also be designed to seek out and attract candidates who are naturally inclined to be more customer focused.
Engage middle management. The commitment of middle management and their effectiveness in executing behavior change will drive success or lack of it.
Develop customized reports. Communication is not one-size-fits-all. You need to develop customized reports for various stakeholders. Each individual needs to understand the customer insights they receive and what action needs to be taken.
Facilitate internal CX training. Internal training and educational workshops can help with communication, customer-focused skill building and enablement, and motivation.
Belief: Employees believe CX can make a big difference
Report and promote CX metrics. Choose a CX metric or two that make sense for your business goals and report on it regularly. NPS (Net Promoter Score) and CSAT (Customer Satisfaction) are two of the most popular. Metrics can't tell the whole story, but something like "customer satisfaction level" is easy to understand and easy to watch change.
Generate Account Health dashboards. A good place to start is to combine all sources of feedback for each account into a single dashboard. The next step is to integrate key operational data to further increase the value for account teams.
Host design-thinking training or events. Training and workshops on design thinking can help employees become more familiar with the concepts and how the customer perspective can be used to design better experiences.
Use internal intelligence and VoCE. Employees, particularly those who are customer facing, often know the interactions that need to be addressed. Gathering the voice of the customer through employees (VoCE) can be a quick and effective way to identify ineffective or frustrating customer experiences.
Get involved in continuous improvement initiatives. CX professionals and teams can lend expertise and serve as advocates for bringing customer insights into the company's continuous improvement activities.
Monitor implementation feedback. Ensure customer feedback is gathered before and after process improvements to confirm the change is effective and well received by customers.
Explore immersion experiences. Immersion experiences, such as digital ethnography, shadowing and ride-alongs, provide a firsthand view of the customer experience and can reveal areas for improvement or redesign.
Getting the Board on Board: Immersion Experiences with IU Health
Having leadership on board with CX efforts is vital to the success of a program. How do you convince them that CX is essential?
A museum-like immersion experience is one way.
"We had an objective on the table with a group of leaders understanding that we needed to make a better connection with the IU Health board members to what it was really like to be a patient or the family member of a patient.
"It just became clear that we needed to create this immersion experience to allow the patient to really tell their story directly to the board members," Karen Cernock said.
For the full story, check out this episode of The CX Leader Podcast with Karen Cernock
Wear Comfortable Shoes
Released: November 12, 2019
Board members and other leaders of the hospital system were treated to an immersion experience. Each went through one of four customer journeys. They began by riding to the hospital in an ambulance or being dropped off in a parking garage. At each stage – at admissions, navigating multiple elevators, in the emergency room or a double-occupancy patient room – they listened to a recording of actual patients or family members describing what they experienced in that location.
"It's the best way to bring storytelling to life and allow team members and leaders to look at the environment that they are in each and every day from the patient perspective," Karen said.
The experience had an astounding impact.
"We actually had the clinical director in tears. Standing in that moment in time in the recovery room, listening to the patient tell her story and what it was like to wake up from surgery. And she wasn't the only one with tears in her eyes. And it's never my intention to make people cry. That's not why we do these. But we want to really remove all of those barriers and create that space to empathize with that patient.
"And that was impactful for her part of the reflection period at the end when we asked about what they had just experienced, she made the point that had she not gone through this experience, had she not had the opportunity to be immersed in the patient journey, she would never understand fully how much of an impact she had made in the lives of that patient.
"No survey or anything can really quite get that across."
Action: Employees take action to improve experiences
Partner with front-line employees. Invite customer-facing employees to participate in CX teams and initiatives and use their insights to help design better customer experiences. While a front-line employee's primary job is to maintain and/or restore customer satisfaction, there is also the opportunity to innovate — a way to learn from recovery situations and improve/innovate accordingly. Seeing the company take their suggestions seriously and implement them can also increase employee engagement.
Improve what matters to your customers. What customers care about isn't always what you might expect. Let feedback from both customers and employees (especially those on the front line) guide improvements.

For example, it might seem that customers want their support calls to take less time. But feedback showed they were much more interested in having their problem solved the first time, even if the call took a lot longer. Dell increased its service spending by 35% and stopped recording customer handling time to encourage service technicians to engage in more extensive customer interactions. This worked extremely well – the percentage of issues that needed to be redone decreased from 45 to 18%, and customer satisfaction rates increased by 22%.

Develop processes to close the loop. Not only should companies listen to customers, but they must also be prepared to respond to problems and issues brought to light through negative customer feedback or complaints. Set up a process to alert employees and managers to follow up with these customers quickly.
Don't stop at process improvements. While process improvement is an important goal, companies should also look at ways to design better experiences for customers.
Use customer feedback to inform continuous improvement Move beyond Inner Loop follow-up and use customer feedback to identify and fix systemic problems and broken processes. Instead of trying to intervene with individual customers after a breakdown in the experience has already occurred, strive to fix troublesome processes and avoid the breakdown in the first place.
Personalize the experience. X- and O-data integration enables B2B firms to design personalized customer experiences that enhance the relationship. It starts with a better understanding of who customers are and how they interact with the organization (O-data), combined with their needs and perceptions (X-data). By integrating the two, companies can deliver a personalized experience that is more likely to meet expectations without a customer having to ask for it. In essence, it becomes about making it easier for customers to get what they need from their interactions with the business.

Here's an example: Some customers value the speed and ease of digital ordering and only need an account manager for complex orders. Other customers want an account manager to handle all their orders. With X- and O-data integration, companies can provide the right level of account management support when it matters most to provide
The Hierarchy of Engagement in Action
It is one thing for an employee to say their company is customer-focused, but it's completely different when customers say it. At one client we'll call ExactTech, this is the type of culture they've created: a culture that demonstrates their commitment to customers in their everyday actions. A commitment that their customers recognize and value.
Using the hierarchy of engagement, Walker helped ExactTech learn about customer experience, come to believe that doing what's in the best interest of customers is also in their best interest, and act on that belief. This brief case study shows the concept in action.
Awareness. Often overlooked and perhaps one of the most powerful ways to create awareness is to give your purpose, your team an identity. At ExactTech, their identity is called Total Customer Experience (TCE). They have a logo that summarizes the team's purpose, and they use the name and logo to create awareness and to get attention.
Understanding. I will never forget what a strategic account manager said at an action planning workshop. We were reviewing insights from her customer when she said, "I always thought this was just a survey. I never understood how I could use the information." Communication plans can't jump from awareness to belief. People must be able to connect the customer experience initiative to their job. They have to understand what it means to them. ExactTech focuses a lot of their attention and efforts on helping employees, partners, and customers understand what they are doing to improve the customer experience and, more importantly, why they are doing it.
Belief. This is about getting others to understand what you already know. This is about communicating that the customer experience isn't just the right thing to do, it creates a competitive advantage, improves retention and growth, and delivers a return on the investment. ExactTech has many outcomes they use to build confidence in the program:

The listening program is holistic, with insights collected through well-rounded inputs from both customers and partners

Surveys
Community forums
Social media
Text-based monitoring
1:1 interviews
Customer-focused events
Direct account input

55 key improvement areas were identified through customer interviews
40% increase in customer satisfaction
ExactTech has won industry awards for its CX efforts
Quotes from customers about amazing experiences

Action. This is where, in the words of George Lucas, "you simply have to put one foot in front of the other and keep going." This is where transparency and authenticity show-up. It's about listening, taking credit for your strengths, and acknowledging the work that remains. ExactTech produces an annual report for its CX program. That report says it in a way designed to get employees to act: "It's about building trust through every interaction."
So far we've focused on moving employees from awareness through understanding and belief to action to increase customer satisfaction. We want to bring our customers through those stages, too, helping them become loyal customers. Here's what we'd like customers to think or say at each level if they're truly engaged:
Awareness. This company really listens to customers.
Understanding. They tell me how they will put my insights to use.
Belief. I believe they really care – they engage with me and act upon my insights.
Action. I will continue to give them my business and will speak high
If we want customer initiatives to prompt action, internally or externally, stakeholders must be aware of the initiatives, understand them, and believe in them first. Then action and results will follow.