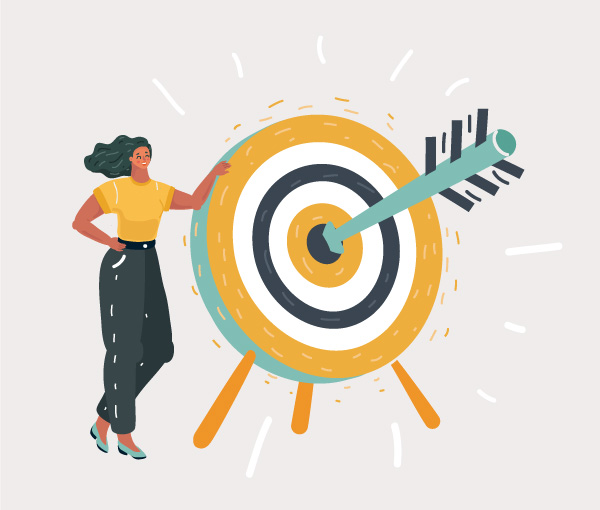 Companies that lead in customer experience acknowledge the reality that to sustain high business performance over time, they must pay close attention to what's happening externally and use that intelligence to drive a customer-focused strategy. If this sounds logical, you may be surprised to learn just how many companies spend most of their time looking inward, basing their business strategy on internal data and functions.
On the contrary, CX leaders are companies adept at using both operational and experience data to measure, track, and improve the customer experience. They have adopted a learning orientation, placing value on consistently gathering and using external knowledge to spark change and activate improvement.
Embracing an "outside-in" approach, these companies prioritize an external focus, answering key questions like:
What are customers saying? What are they doing? What are they trying to accomplish with our products and services?
What are customers and prospects looking for?
What are competitors doing? How do we respond?
Charged with ensuring the voice of the customer is pursued and heard, CX professionals need to be responsible for collecting this valuable external feedback and disseminating it widely throughout the organization. They must bring the voice of the customer into the key decision-making processes of the company to ensure the insights are used to make operational or process changes that improve the experience and meet strategic goals.
With these objectives top of mind, successful CX professionals are those who ensure they are collecting answers to questions that directly inform, and at times challenge, the unique strategy their company is pursuing. This means they need to design an experience management program that delivers the specific insights their company needs—there is no one-size-fits-all approach that will meet these requirements. For example, if your company is the market leader in a mature sector, you need insights to drive revenue retention, cross-sell opportunities, and expansion into market adjacencies while continually scanning for disruptive competitors or innovations. If you are an up-and-coming SaaS company, then you will need insights to drive product engagement, renewals, and new customer acquisition. Organizations with experience management programs that are uniquely aligned to their company strategy can deliver better experiences to all stakeholders and provide sustained performance over the long term.
The role of CX professional
Every company has a vision for how to best integrate the CX leader and team into its organizational structure. For some organizations, the CX leader might be an executive-level position, while other companies may embed the role into a customer support or call center function. Regardless of where the position is situated within the organization, the CX leader and their team need to assume several key roles to ensure success. These roles are necessary to influence, build consensus, and get the job done.
Advocate. Serving not only as an advocate for the customer, the CX team must also promote the importance of collecting and understanding customer insights and using them to drive change.
Challenger. While a CX professional is ultimately a team player, the team also needs to be comfortable challenging authority and organizational dogma when the situation warrants. Especially early in the development of a company's CX vision, assuming the role of conscientious objector and being the voice of external stakeholders are valuable traits. For example, from time to time, you might hear a CX leader say something like:
"I understand this is our strategy, but are we hearing anything from customers that leads us to believe we're on the right track?"
"We are suggesting a change to this process to increase our efficiency, but it's critical to customer success. Let's understand how the change impacts the customer before we roll it out."
Networker. It's not enough for the CX team to provide data and information. The real value is to provide insights to help people across the organization make better decisions. That's where the CX professional as networker and listener comes in. Engaging with operational leaders, the CX team needs to find out what managers want to know and what types of data and insights will help inform the decisions they make.
Enabler. The CX team also needs the necessary internal knowledge of the company and marketplace to decipher, scrutinize, and put external feedback into context so it can be aptly applied. For example, it's easy for people to say things like, "hey, customers are saying it's too hard to work with technical support; you should fix that." A capable CX team will want to apply their own contextual knowledge to help break that observation down into a usable insight – one that enables stakeholders to take action. It may be that the customers working with the simplest products are the ones reporting difficulty with technical support, while large, complex customers are satisfied. This would suggest development of a simplified support process for small, simple fixes. By understanding the decisions business leaders are focused on—and the full context of customer interactions—effective CX teams can provide insights the business can use to make improvements.
CX teams get an "A" for alignment
When it comes to developing a CX program, all too often companies adopt a cookie-cutter approach that targets a single metric like NPS and stops there. Using the capabilities outlined above, CX leaders and their teams are equipped to truly align with company strategy, which should be the end goal of every CX program and what sets CX-leading companies apart. Strategic alignment is the piece that's missing from a lot of CX programs that simply collect survey data or harvest NPS scores without thinking critically about the information that will drive the strategy. The real question for CX should always be:
"What external voices and insights does our organization need to best execute on our strategy?"
Asking this question sets the CX professional up for the critical task of identifying what decisions are being made across the organization that support the strategy. Then there is the all-important follow-up to determine what data and insights should be gathered to better inform these decisions. When alignment with company strategy is the endpoint destination, companies can develop a roadmap for the kind of CX leadership that results in superior business performance.