As Customer Experience (CX) professionals, we all have some of the same tools at our disposal – journey mapping, surveys, design thinking, etc. But some CX pros just seem to be able to get more out of them. They are better able to connect the dots between customer needs and changes the organization needs to make or set in motion the plan to get things done. So, what ingredients help separate successful CX professionals from the pack? At Walker, we've identified ten skills or characteristics of successful CX leaders. In this blog, I want to focus on one – business savvy.
To start, let's define what business savvy means. According to Financial Times, business acumen (savvy) is the "keenness and speed in understanding and deciding on a business situation." It is the thought process you need to understand the key components of a situation and the ability to comprehend the consequences of actions. A CX pro who is business savvy will understand and be able to explain things like: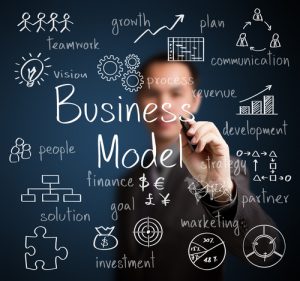 How does the business make money?
What is a function or department's role in this?
What are the key ingredients that will make an action work or not work?
To truly comprehend the issue, it's a good idea to examine the skills a business-savvy person has. A person who is business savvy will:
Obtain essential information.
Focus on the key objectives.
Recognize the options available for solving problems.
Select the right approach to overcome those obstacles.
Set in motion the plan that gets things done.
Becoming Business Savvy
How CX leaders obtain these skills can be different. It can be from broader business experiences, formal education, or leadership skills developed over time and/or through formal training. Regardless of how they're obtained, it's readily apparent when a CX pro is business savvy.
Let's explore three places where the business-savvy CX leader excels:
The business-savvy CX leader recognizes that a CX strategy is not an isolated initiative but rather an initiative that is directly linked to helping the organization achieve its highest-priority objective, whether that is winning new customers, increasing growth in business through existing clients or entering new markets. With this focal point in mind, key components of the CX strategy can be developed and leveraged in the right way.
The business-savvy CX leader recognizes that change is most effectively driven when the organization gets very specific about how individual responsibilities need to evolve. They can gain a 360-degree perspective into the people, processes and technology that are used to deliver the current customer experience. In turn, this deep understanding allows them to prescribe the right plan and set it in motion.
The business-savvy CX leader understands the need to determine the impact of their actions on the outcomes the business seeks. They leverage rapid experiments to control for influences and isolate the impact of their actions. In turn, they use this evidence to build a solid business case for broader change.
So, as we look to become more impactful in our companies, we should not only look to become more knowledgeable about customer experience tools and approaches but also become more knowledgeable about how our businesses operate. This combined knowledge can double the relevancy of our CX initiatives.