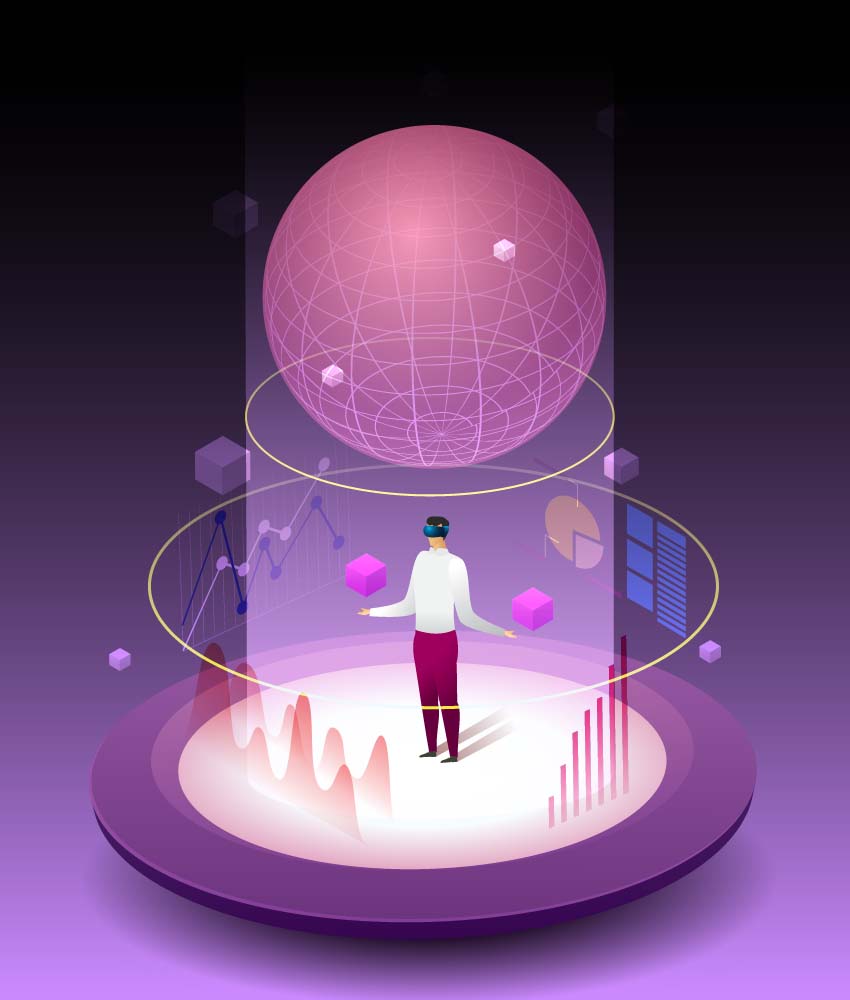 It's been said that the best gifts are those made especially for you. This bit of wisdom is excellent advice for today's leaders of experience management. Customers are tired of being treated as one of a mass of consumers, and companies that treat all their customers the same are losing out to the those who have developed methods to make experiences more personal.
In 2013 Walker published Customers 2020, a research report that identified emerging trends for customer experience (CX) leaders. Personalization was at the top of the list. The year 2020 has come and gone, but personalization remains a top priority for CX leaders and the companies they serve.
What do we mean by personalization?
When you hear the word 'personalization,' it's easy to gravitate toward examples designed to sell additional products. We have all experienced online shopping where we're presented with similar products to the one we viewed, or a social media feed that features advertising based on our activity.
While marketing has become the most common way to personalize the customer experience, many companies are realizing that personalization is much broader. This introduces some really exciting possibilities. In fact, the most innovative companies have intentionally considered ways to personalize products, service, availability, and many other aspects of their business.
Three levels of personalization
A framework for personalization may help dig deeper on this topic. Consider three levels of experience personalization – reactive, customer-selected, and proactive.
Reactive personalization
If a company has not done so already, they should be sure to implement a reactive method of personalization. Reactive personalization means that you establish mechanisms for listening to customers to better understand where they have issues or complaints so that you can fix their issues or provide the experience they want. While it's not ideal to provide non-personalized experiences, at least you can respond to customer needs and issues in a personal manner. What's more, it's important to collect learnings from these interactions to design better experiences in the future.
At this stage it's not enough to simply react and respond efficiently. Rather, you want to gather important information that will set you up for the next stage. Specifically:
Listen to the expert!
Walker expert Saari Gardner discusses the three levels of personalization on The CX Leader Podcast. Click play to listen:
The Three Levels of Personalization
Released: November 8, 2022
Make sure you have a way to segment those customers and look at their responses by segment. This allows you to get line of sight to whether an opportunity in the experience journey is affecting all customers or just a specific segment. When you segment, you will want to do so with a goal of being able to group customers into distinct cohorts based on unique needs, gaps, and opportunities.
Make sure you are looking beyond the opportunities to fix. When creating a personalized experience it is just as important, or more important, to understand what the customer liked about the interaction. This allows you to better understand their preferences and deliver them consistently.
The pet food retailer Chewy provides a great example of reactive personalization that goes beyond fixing a problem. For a segment of their customers, they noticed their reason for canceling a subscription was because their pet recently passed away. Their contact center employees were then trained on how to respond with empathy and had mechanisms not only to efficiently cancel their subscription and refund charges for unused food, but also to send flowers with a note of condolence.
Customer-selected personalization
The next level of personalization occurs when companies provide a variety of options so that customers can select what works best for them. The COVID-19 pandemic sparked incredible innovation as grocery stores, restaurants, and retail outlets offered expanded services for ordering, pickup, delivery, and safe on-site shopping.
Companies can take advantage of the learnings from the reactive stage to create the options or paths that customers are asking for. At this level of personalization, the customer is presented with all the options and can choose their own path. We must continue monitoring behaviors and feedback to ensure we continue offering the choices or paths customers desire as needs and markets change.
This can be a good level of personalization for both customers and the company, but as the number and complexity of paths increase, it becomes difficult for customers to understand and choose the right path. As we listen to customers and capture how customers choose to move through their digital interaction, we can use these insights to advance to the next level where we know the path that will work best for each customer.
Proactive personalization
The third level of experience personalization is proactive personalization. This is where our systems understand what experiences meet a specific customer's needs and then deliver the ideal experience at the right time. Once you reach the level of proactive personalization, the approach can begin to shift from just offering a set of paths to instead offering the best path that delivers the optimal outcome based on things we know about the customer and their previous behaviors.
Proactive personalization can also identify less-than-ideal experiences and intervene to produce a good outcome for the customer. For example, when a customer orders food through a drive-thru but is required to park and wait for their order, a gift card may be provided with an apology. Or consider an airline customer missing their connecting flight because of a delay. The right systems can automatically book them on the next flight out and authorize a flight attendant to offer extra points on their frequent flyer account.
Proactive personalization can also identify interactions where the objective facts of what is happening signals the experience is going down a poor path and set in motion workflows to proactively intervene to be a step ahead of a potential problem. Pharmacies that issue notifications when a patient is about to run out of their medication is just one example.
The purest form of proactive personalization is when a company identifies patterns based on customer issues and recovers before a customer is even aware. For instance, a bank observes and odd string of credit card charges and proactively reaches out to see if the charges are legitimate. Or a contact center identifies a quality issue based on call volume and proactively contacts customers to let them know the situation others have experienced and asks, "Are you having the same issue?"
Emotional Connections
The most personalized experiences evoke a positive emotional connection between the customer and the company they work with. They sense the company cares about them – and that can make a big difference in whether they return for more business and recommend the company to their friends or colleagues. Companies that achieve proactive personalization are better able to check all the boxes: They evoke positive emotions from customers who feel known and understood because the company has made it easy to interact in a way where they have success in meeting their goals for the interaction.
This doesn't happen on its own. Companies need to establish the right culture, and employees need to be engaged and empowered to care about the customers they serve and deliver experiences that make an emotional connection.
Technology accelerates personalization
While the benefits of personalization may be clear, few companies can deliver on such a promise due to the number of customers and complexity of their operations. To deliver personalization at scale, it is essential to use technology to facilitate a company's ability to capture and process customer data so they can proactively deliver ideal experiences.
A leading example of such technology is provided by our partners at Qualtrics. Their latest platform features a system to capture and store experience data from surveys, social media, reviews, and other sources to provide a 360-degree view of a customer's experience. This approach allows companies to build in-depth profiles of customers which is the foundation for making experiences more rich, more personal, and more meaningful.
Effectively leveraging a technology platform enables an organization to do more than respond to sub-standard experiences or even alert customers to problem situations. It strives to provide 'next-best-action' recommendations. In other words, the system facilitates the consideration of various actions that can be taken for a specific customer and identifies the 'best' one – delivering a more personalized experience.
Where should CX leaders get started in personalizing customer experiences?
CX leaders can be the champion for casting a vision for a personalized customer experience across their organization. They have a unique perspective and are deeply entrenched in understanding what's working or not working for customers.
Here are a few ways to get started.
First, think beyond marketing. Personalizing the experience is much more than just offering recommendations on more purchases to make. Take the entire customer journey into account when considering personalization.
Next, seek emotional connections. Consider how customers are feeling throughout the customer journey and identify touchpoints where true emotional connections can be made.
Finally, promote personalization. CX leaders can tell customer stories that shine a light on the difference that personalization can make. What's more, need to make sure their colleagues have the tools and insight needed to deliver personalized experiences in their work every day.