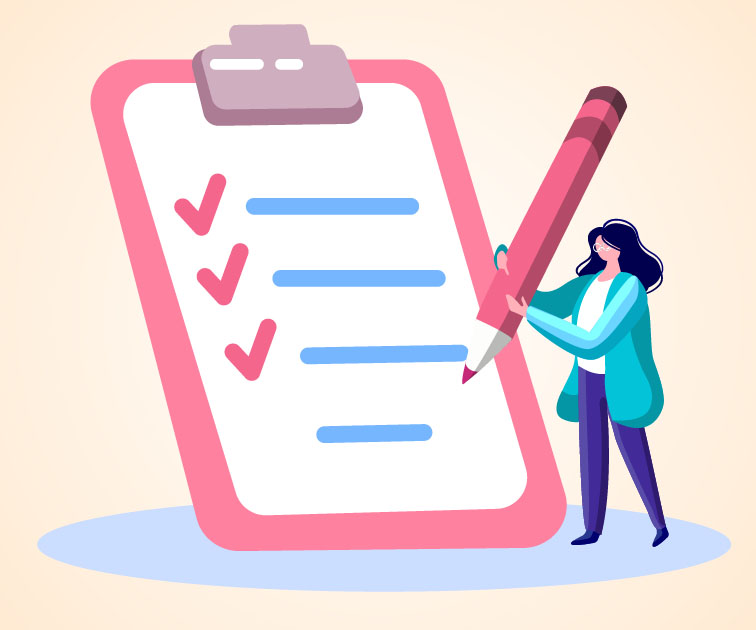 Patient experience is more than feeling good about feeling good. Simply providing excellent medical treatment is not enough. The definition of care now includes every touchpoint—from appointments to invoices and everything in between. In fact, more than 70% of patients would switch healthcare providers to improve their experience.
Research shows a positive patient experience correlates to:
Improved health outcomes
Better disease prevention and management
More patient loyalty
Increased patient retention
Improved hospital performance for safety and technical quality
Higher financial performance for healthcare providers
Patient experience is not just an opportunity, but a key priority, in today's competitive healthcare environment. Improving patient experience scores through value-based care should be at the top of every health system's to-do list.
Defining Patient Experience
Patient experience comprises every interaction occurring between patients and providers and how they shape a patient's perception of the care received. Every touchpoint along the care continuum impacts what patients think, understand, and remember about the experience. Most important is how the care makes them feel—not just in their health, but as a valued individual.
Remember: Patient Experience Is Not Patient Satisfaction
People commonly think patient experience and patient satisfaction are synonymous. The two assess different things. Patient experience focuses on perceptions whereas patient satisfaction deals with expectations.
Patient Experience
Patient experience measures what care providers do against a defined standard of care. The process compares what happened during an encounter to what should have transpired and the patient's perception of those events.
Patient Satisfaction
Patient satisfaction compares what occurred to the patient's expectations to assess how happy they are with their care. Patient satisfaction is more subjective than patient experience because all patient's expectations differ. Therefore, two people receiving identical care can post different patient satisfaction scores.
Aspects of the Patient Experience
The most important aspect of patient experience is the success of a healthcare plan. Patient safety and health is priority number one. However, several other factors impact the patient experience.
Studies consistently find patients want:
To feel understood
Convenience
Integrated health services along the care continuum
Comfortable clinical atmospheres
Efficiency and minimal wait times
Transparent communication
Personalized patient interactions and relationships
From The CX Leader Podcast
Listen to Walker expert Sarah Andrews and XM scientist from Qualtrics Sarah Gilstrap discuss trends in patient experience.
Trends in Patient Experience
Released: July 19, 2022
What You Can Do to Improve Patient Experience
Small, deliberate steps improve the patient experience. The key to quality care is consistency. That consistency is not just in the services provided, but in a culture fully embracing continuous progress.
Medical staff at the University of Utah Health recommend:
Sharing patient feedback for learning, not shaming. View the input as an opportunity for improvement.
Reserving time to talk through trends. Conduct group meetings and staff one-on-ones to discuss patient experience. Highlight what's working and discuss development areas.
Creating a culture of thank you. Share positive feedback and celebrate. Have management and peers recognize colleagues for outstanding work. Encourage caring relationships, mentorship, and camaraderie.
21 Steps to Improve Patient Experience
1. Create a Valuable Online Presence
Most consumers conduct an online search before scheduling an appointment for nearly every healthcare vertical. A provider or health system's website is the first opportunity to attract patients. The site helps people understand the type of care they will receive by reflecting the overall brand.
Make websites simple to navigate. Ensure viewers can access clear, consistent information. Include sections to answer frequently asked questions and what to expect at a visit. Go beyond the website by updating profiles on digital directories. Share valuable articles and health tips with patients via a blog or social media.
Digital channels used well help patients feel cared for even when they aren't in person.
2. Offer Online Scheduling
Online scheduling is one of the easiest ways to offer patients convenience.
More than 43% of patients prefer to book appointments online (Kyruus).
68% of patients are more likely to choose healthcare practices that offer options to book, change, or cancel appointments online (PatientPop).
72% of patients say online appointment platforms encourage them to keep their appointments (Odoxa).
Accommodate scheduling through multiple channels including browsers, emails, and text messages. Include functionality that allows people to ask questions or submit concerns when making an appointment. Use this information to save the patient time upon arrival.
3. Send Appointment Confirmations and Reminders
When patients miss an appointment, the primary cost is to their health. To the U.S. industry, the price tag is $150 billion annually. That equates to about $200 per timeslot with healthcare providers. A miss also impacts the long-term relationship. Athenahealth found patients without a no-show have an attrition rate less than 19% compared to a single no-show which goes up to 70%.
Sending appointment reminders significantly reduces this multi-billion-dollar problem.
Send confirmations and reminders using preferred technologies including phone, text, and email. Issuing reminders across multiple channels ensures patients see it. Send the reminder two or three days before the appointment and another nudge 24 hours in advance. Include convenient options for patient rescheduling.
4. Manage Patient Expectations
Set expectations by communicating what a visit will be like, how to dress, and what to bring. Share a normal timeframe for the visit so people can plan accordingly. Leaving people waiting and bored is a quick way to diminish patient experience and patient satisfaction. Include what happens after the visit.
Calibrating patient expectations develops alignment between what the patient believes should happen and what will occur. Sharing information in advance creates better accuracy and reduces any false expectations around the experience.
5. Make Paperwork Easy
No one likes paperwork in healthcare. Luckily, strategies exist for making the process easier on patients and care providers.
Include a digital option for completing forms in advance. Research shows 60% of patients prefer filling out paperwork online. The accessibility allows patients to process forms at their convenience versus rushing when they arrive to the appointment. Plus, digital options reduce office staff keying errors that create risk and cost money.
When developing forms, consider literacy and languages. Nearly 54% of all U.S. adults read below a sixth-grade level. One in five adults speak a language other than English at home.
Eliminate the pain point of completing the same forms for each visit or between providers. Ask people if anything has changed instead and capture only the data requiring an update.
6. Focus on Front-Office Friendliness
Front-office staff are the face of a healthcare organization. They are an extension of the brand. Their actions represent an opportunity to convey kindness, compassion, and ease stress the moment a patient walks through the door. A University of Arkansas for Medical Sciences study found 84% of patients found it extremely important for front-desk staff to say "Hello." The simple greeting set the stage for the rest of the visit.
7. Minimize Wait Times
Long waits are patients' top complaint. Create processes to avoid overbooking providers. Communicate delays and give context when possible. Provide reading materials or televisions that help patients pass the time.
Scheduling delays often occur for specialists or when conducting diagnostic tests. Communicate standard timelines. Offer the opportunity to join a waitlist should earlier appointments become available.
8. Use the Patient's Name
Organizational psychologist Joyce E. A. Carroll wrote "Why is it so important to use people's names? A person's name is the greatest connection to their own identity and individuality. Some might say it is the most important word in the world to that person."
Using a patient's name is a sign of courtesy and respect. The practice makes the patient feel important and forms a positive impression.
Make sure using the patient's name happens outside of the exam room too. Staff referring to patients as "the broken leg in bed four" or "the chest X-ray in the waiting room" within earshot of patients is distressing and minimizing.
9. Start a Conversation
According to MedPB, 75% of patients perceive that their physicians lack empathy. Most patients want relationships with doctors that feel more personal. A great way to achieve this is through friendly dialog.
Ask about their day, the weather, last night's game, the news—anything to make them feel more like a person than just a patient. Do this before anything else in the visit. Let the ease of a personal conversation lead into the medical discussion.
10. Listen
Patients want to feel heard. A Medscape poll found 89% of nurses and 87% of physicians rated their listening skills as high. But a study published in the Journal of General Internal Medicine found 67% of clinicians interrupted patients. The median time before interruption: 11 seconds.
Listening helps improve the patient experience by:
Making patients feel cared about
Fostering acceptance
Helping patients make sense of what is happening
Creating a connection
Building trust
Opening a pathway for mutual learning
Relieving tension
Boosting patient engagement
11. Refuse to Rush
Nurses and physicians are stretched thin. Yet that sense of urgency to accomplish everything within a shift should never show up when face-to-face with the patient.
Sit down when asking questions to make the visit feel less rushed and more comfortable. Look the patient in the eye. Though reviewing notes or completing forms while interviewing the patient may save time, the multi-tasking makes the visit seem more transactional than personal.
12. Include Caretakers in the Discussion
Give caretakers as much respect as the patient. They are a valuable resource. With patient permission, include them in the post-examination discussion. Sharing instructions and including them in the aftercare treatment plan reduces patient stress. Plus, caretakers benefit from asking questions directly and clarifying the patient's needs.
13. Be Accessible for Questions
Build time into the schedule for patients to ask questions. Conclude visits by asking the patient: 1) Do you have any questions? 2) Are there any concerns I can address? 3) Do you feel comfortable with the treatment prescribed? Continue the process at checkout with staff asking, "Were all your questions answered?"
Sometimes questions come up later. Make it easy for patients to ask them through an online portal or via phone. Confirm the inquiry was received and respond quickly.
14. Arm the Patient with Information
Knowledge is power. Provide patients with printed information on the visit, their treatment plan, and future appointments. Include additional articles and resources on their diagnoses so they do not fall prey to "Google MD" when they get home. Include tips for improving their health and reputable ways to learn more.
15. Design Facilities with Patients in Mind
A male gynecologist made headlines when he asked women online how best to design exam rooms. A flood of common-sense information emerged highlighting the poor setups of so many healthcare offices.
When laying out a room or facility, approach the design process from the patient experience perspective. Consider patient comfort and privacy. Locate common services within the same area to maximize patient flow. Minimize separate visits by adding labs inside physician offices. Develop a patient escort program to help people navigate large health complexes. Simplify the experience and make visits as pleasant as possible for the patient.
16. Demonstrate Care for Patients' Health
Nearly 700,000 people acquire infections during a hospital stay every year. Now multiple healthcare research studies confirm doctor's offices also hold a high potential for spreading disease. Fear is powerful in preventing people from seeking medical attention. Healthcare organizations can lessen that anxiety by improving their health and safety practices.
Create a clean and comfortable waiting room. Develop discrete sections for people showing symptoms of a contagious illness (e.g., the flu) to keep them away from other patients. Have clinicians wash their hands and clean instruments in front of the patient. Sanitize exam rooms between visits and ensure they remain dust-free.
17. Exchange Redundancies with Simplicity
Healthcare organizations are rife with administrative redundancies reflective of an analog world. Digital advances provide the opportunity to remove many of those repetitive tasks frustrating to patients.
Develop ways to share paperwork, test results, and treatment plans between departments and providers—even in different networks. Consolidate scheduling to allow patients to set multiple appointments at once versus calling each individual location. When possible, group appointments to save patients time away from work or their families. The goal should be care coordination and patient flow that reduces effort across the care continuum.
18. Leverage Multiple Communication Channels
Good communication is key in healthcare services. Medical professionals often take for granted what the patient knows and understands. Helping a person manage their health is a 24/7/365 job. The process does not begin and end with a simple doctor's visit.
Communicate with patients across multiple channels. Emails are great for newsletters, health tips, and patient experience surveys. Simple voicemails or text messages offer quick opportunities to share information. Distribute mailers and magazines with medical news and resources. Even white boards inside hospital rooms give patients and caretakers an opportunity to communicate with medical staff between rounds.
19. Follow Up with a Patient Satisfaction Survey
Develop a culture that values patient feedback—good and bad. Solicit input through patient satisfaction surveys. These can include everything from appointment scheduling to the care received all the way to billing. Review and act on the feedback. Share ways the provider and/or health systems are working to improve patient satisfaction.
20. Manage Staff Wellness and Morale
Patient experience and workforce engagement are intertwined. Happy staff create happy patients. Four key strategies help boost employee satisfaction:
Regularly communicate with staff and share patient feedback. Employees want to know what's going on, how they can improve, and where they excel.
Value provider health as much as patients'. Put a structure in place that prioritizes staff well-being.
Make staff feel heard. Actively solicit staff feedback. Value their input and act on their advice.
Reward and recognize a job well done. Deloitte found that organizations with recognition programs had 31% lower voluntary turnover than those without. These initiatives also drive 2.7 times higher employee engagement.
21. Live the Patient Experience
The best strategy for improving a patient's experience: live it!
Follow the care continuum and assess what happens. What frustrated you? What delighted you? What would you change? How did each touchpoint make you feel?
Put yourself in the shoes of the patient and find areas of continuous improvement. Even small changes can produce big results for greater patient satisfaction, clinical outcomes, and system profitability.
Learn How Walker Can Help You Improve Your Patient Experience
At Walker, we believe everyone deserves an amazing experience. We are a Qualtrics-certified full-service Experience Management (XM) firm. Our team of experts provides technology implementation, end-to-end managed services, and expert strategic consulting so you can deliver best-in-class experiences to your patients. From collecting patient feedback to studying the design of health systems, Walker brings expertise to patient experience so you can put the care in healthcare.