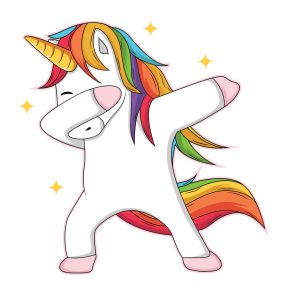 I hate to be the bearer of bad news, but as Steve Walker says in our bonus 10 Traits Recap podcast episode, "it would take a pretty special brand of unicorn."
At a Qualtrics X4 event, we took a group of about 40 B2B CX professionals through a self-evaluation exercise.
And guess what? Not a single unicorn in the bunch! What we did find was a pretty wide range of evaluations on several of the traits.
A sneak peek at the highlights:

CX Leaders scored themselves consistently high on being a Catalyst for Change. This isn't surprising because people are often hand-picked for CX roles because they are high performers who have demonstrated a capacity to drive change. Sound familiar?
We saw the broadest distribution of ratings on being Knowledgeable. This worried us at first, but it makes sense. Our group included people with varying CX tenures – including some who were very new to their roles. Since most of us don't go to school for CX, there is an initial learning curve to get up to speed on the discipline. (If you're reading this and you're new, this view of CX Competencies is for you!)
Self-evaluations on Business Savvy were a little disappointing. Many CX Leaders scored themselves low, suggesting that they don't really understand their company's goals and strategies, and how CX fits with them. If there's one skill you do need, it's this one. You'll have to be able to keep CX initiatives relevant and demonstrate a positive impact. Pick up some tips here.
And there is one trait you may never have: Analytical. While you can build analytic skills, for the most part you've either got it or you don't. And if you don't, that's ok. But you will need to have this skill on your team.
The idea of building a team with complementary skills is key. In our bonus episode, Steve and I recap each of the 10 traits and talk about the importance of self-awareness – knowing which of the 10 traits you're good at, and where you have gaps. To see how you stack up, download our new self-evaluation tool, rate yourself, then listen to the podcast to see how you compare to a set of your peers.
And if you're the unicorn we've been searching for, let us know!
Spoiler Alert! There are more than 10 Traits…
The podcast also reveals a bonus 11th Trait of Effective CX Leaders. Any guesses as to what that might be?
Listen to the podcast:
Why you'll never be great at all 10 CX traits
Released: April 10, 2018