Chairman and CEO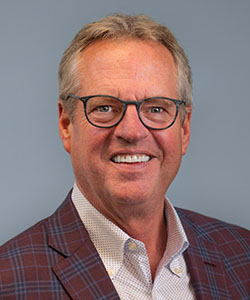 As the third generation of Walkers to lead the privately held Experience Management (XM) services firm, Steve has guided the company through multiple strategic transformations. Steve was named president of Walker in 1994, CEO 1996, and chairman of the board in 2006.
Walker believes "everyone deserves an amazing experience," and Walker clients attain competitive advantage and superior outcomes by improving all aspects of the experiences they provide to their customers, employees, and other stakeholders.
Steve is the co-creator and host of the popular podcast The CX Leader Podcast, which now has over 175 episodes and is downloaded more than 1000 times each week. In 2001, Steve co-authored the book Stakeholder Power with long-time colleague Jeff Marr. While not a commercial success, twenty years after it was published the book has proven visionary in its descriptions of what we call Experience Management today.
Steve has also been very active in the community. He currently serves as the chairman of the board of AAA Hoosier Motor Club and also serves on the board of directors of STAR Financial Bank. Previously, he has been chairman of boards of the Greater Indy Chamber, the Indianapolis 500 Festival, United Way of Central Indiana, and the Indiana chapter of Young Presidents' Organization.