Senior Vice President, Business Development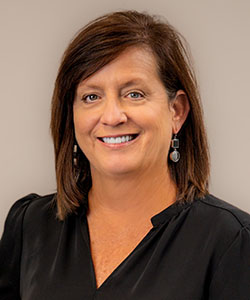 Responsibilities
Having worked more than 20 years as a customer experience strategist, Sonya has engaged with a number of the world's most complex and influential companies. She has consulted with clients' senior management to develop programs that take strategic advantage of company strengths, reduce competitive weaknesses, and allocate corporate resources to enhance customer relationships. Her work has covered the entire spectrum of customer-focused activities, including strategic planning, roadmap development, gathering customer insights, technology consultation, complex analysis, action planning, communication programs, training and facilitation, and ROI tracking.
Since 2017, Sonya has leveraged this extensive experience to build out and lead a team of talented salespeople who are focused on crafting customized professional services engagements for Qualtrics customers. This team works exclusively with the Qualtrics sales team to seamlessly present their best-in-class technology alongside Walker's white-glove services.
Experience
During her 20+ years at Walker, Sonya has served in a variety of sales and client service roles. In 2003, she was promoted to senior vice president and in 2008, Sonya was named a principal in the firm. She is currently a member of the Walker management team and contributes to steering the direction of the Qualtrics and Walker partnership.
Achievements and Affiliations
Sonya earned her bachelor's degree in marketing from Indiana University and her MBA from Butler University. The Customer Experience Professionals Association recognized her leadership of customer experience initiatives by honoring her with its highest award, the CX Impact Award.