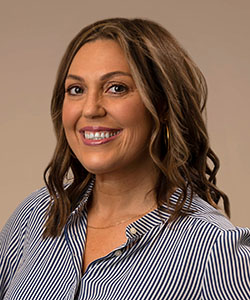 Vice President, Advisory Services
Responsibilities
Molly is a passionate, client-focused professional known for creating memorable moments in a digital-first world. She is enthusiastic about helping clients form strategies and solutions to create amazing experiences and loyal customers who believe in, advocate for, and keep coming back to your business.
Experience
Prior to joining Walker, Molly spent 16 years in financial services at a large national bank, leading the development and implementation of strategies to ensure consistent delivery of a remarkable customer experience, ultimately increasing customer loyalty and revenues. She led the effective implementation and consistent execution of several customer experience programs. Molly interpreted and analyzed customer satisfaction and loyalty results and key learnings from customer research data to provide direction on strengths, key areas for improvement, and strategies to improve. Molly was a trusted advisor to executive leadership, representing the voice of the customer.
Achievements and Affiliations
Molly holds dual bachelors' degrees from University of Oklahoma, a B.A. in English and a B.S. in Political Science, both with distinction.
Molly is active in her community, and she serves as past president on the board of directors for Cancer Action and as the current secretary for the Kansas City Sports Commission Emerging Leaders Board of Directors. She is also an avid runner and works to empower women through organizing community group running events.