Vice President, Advisory Services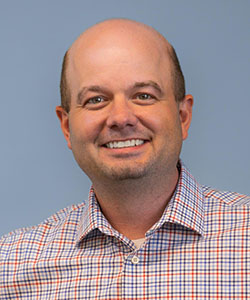 At his core, Matt is a data storyteller with a passion for helping organizations transform customer insights into action. With nearly 15 years of experience in the market research and consulting industry, Matt partners with his clients to realize the benefits of a successful CX program – from initially bringing the customer experience to life to quantifying the return on investment that comes with strengthening customer relationships over time. He strives to help organizations deliver amazing experiences, compete more effectively, and position themselves for sustainable long-term success.
You will frequently hear Matt use the phrase, "Begin with the end in mind." Matt works closely with key stakeholders across his client organizations to understand their business goals and objectives as well as any potential barriers to success. In turn, he designs programs to deliver meaningful and actionable insights, utilizes a variety of analytic and segmentation techniques, and facilitates action-oriented conversations to get the most out of their data.
During his time in the industry, he has worked across a variety of B2B and B2C industries, in both the for-profit and non-profit sectors, as well as with organizations of various sizes, geographies, and levels of CX maturity.
Matt earned his bachelor's degree in Marketing from Butler University and the MRII market research certification from the University of Georgia. He is an active member of the Customer Experience Professionals Association (CXPA). He spends his free time with his wife and three daughters, cheering on their favorite sports teams, geocaching in the great outdoors, and enjoying live music at their favorite local spots.