Vice President and Controller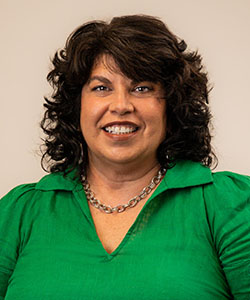 Lisa Orr is a dedicated and performance-driven professional with more than 30 years of experience in accounting, finance, and leadership. Lisa is a member of the leadership team that develops Walker's strategy for growth and increased performance. She liaises with banks for financing and is responsible for Walker's annual budgeting and rolling forecasts. She prepares regular finance and management reports to highlight issues for management's attention and assist in decision-making.
Lisa, along with the other members of Walker's leadership team, led Walker to a 40% growth in sales and revenue and doubling operating income from 2020 to 2022. Lisa manages all areas of the finance department, including coordinating all monthly closing responsibilities of the company's financial systems and preparing all monthly, quarterly, and annual financial statements. She streamlined Walker's monthly closing process, reducing the closing cycle from 9 days to less than 5 days. She motivates and leads highly productive, diverse teams to enhance and fully implement new business processes. Lisa trains associates to learn and grow as financial managers and business leaders.
Lisa holds a Bachelor of Science in accounting from the Indiana University Kelley School of Business.