Vice President, Client Services
Responsibilities: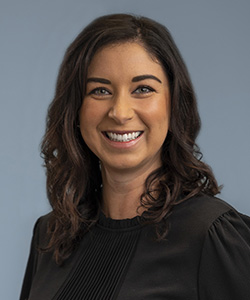 Jennifer serves within Walker's Client Services group as a Customer Experience (CX) strategic advisor. She partners with clients to develop a customer experience management strategy through CX discovery including in depth stakeholder and customer interviews, program governance and design, listening post, survey and sample design, as well as internal and external communication plans. Jennifer specializes in customer and employee journey mapping, analysis of insights and action planning to help achieve client objectives. She is passionate about client experience and strives to help create exceptional business outcomes.
Experience:
Jennifer has a strong background in CX strategic leadership, with over 16 years of experience in the financial services industry. She has a demonstrated ability to strategize and develop initiatives to improve the customer journey, using data and analytics such as voice of customer data and empathy maps to identify high-impact journeys and friction points. She has also built high-performing teams and developed CX coaching frameworks.
Prior to starting in her role at Walker, Jennifer led the voice of customer (VOC) program at a $4B+ financial institution in Colorado. She developed a CX strategy by creating a journey mapping framework and continuously listening to customer insights through the implementation of Qualtrics throughout the organization. Jennifer analyzed customer journeys across all channels, eliminated barriers and implemented innovative systems to deliver superior business results. In using a holistic approach to address the leading causes of problems, she implemented VOC initiatives in collaboration with key leaders across the organization to improve CX key performance indicators such as Net Promoter Score, Customer Effort Score and Customer Satisfaction. Jennifer supported the organization through change leadership by listening to and sharing the vision with frontline employees and created buy-in through partnerships with stakeholders. She worked with the digital team to assess and streamline digital journeys and all associated channels, and partnered with the training team to educate 300+ employees across 33 retail branches on customer satisfaction initiatives.
In addition to these responsibilities, Jennifer also established an incubation program to examine and provide feedback on initiatives before adoption, developed and implemented a service scorecard for the call center and internal operations teams, and created a workflow to track service requests for customer ease of use. Overall, Jennifer has a strong focus on delivering a remarkable customer experience and has demonstrated a dedication to continuous improvement and driving results through the use of VOC insights and journey mapping.
Achievements and Affiliations:
Jennifer holds a Bachelor of Science in business administration with a concentration in marketing from Colorado State University. She has obtained a Customer Experience Certification from the University of Colorado, Leeds School of Business. Jennifer is also a qualified XM Scientist with the CX Engage Professional Learning Journey certification from Qualtrics and a member of the Experience Management Professionals Network (XMPN).