Vice President, Advisory Services
Responsibilities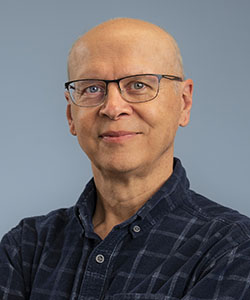 Gary manages client relationships in multiple industries, with a focus on the technology sector. This includes all aspects of the relationship, including CX design, survey development, implementation, reporting, and presentations/workshops. He plays an active role in analyzing results, translating program findings, and providing conclusions into actionable recommendations, working with client personnel to facilitate the implementation of those recommendations.
Experience
Gary first joined Walker in 1996, with an initial focus on tactical research implementation, project management, and client service expertise. Progressing through various client service roles over the next 14 years, Gary's responsibilities increased, with notable challenges to push the boundaries of web-based research projects.
In 2010, Gary took a position on the "client side" as a consultant for an animal health pharmaceutical firm. Initially building his primary market research expertise in a new setting, he moved into secondary research roles, continuing to analyze and present results, assisting internal stakeholders in making better decisions on product launches, business development opportunities, and product positioning.
After returning to Walker, Gary resumed his client service role with a deep level of understanding from both sides of the fence between supplier and client.
Achievements and Affiliations
Gary earned his bachelor's degree in marketing (with minors in economics and transportation) from Indiana University, an MBA from Anderson University, and is a Certified Customer Experience Professional (CCXP) through the Customer Experience Professionals Association (CXPA).