Vice President, Advisory Services
Responsibilities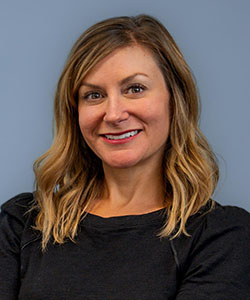 From delivering one-off projects to serving as an ongoing extension of client CX teams, Diane helps clients:
1) Stand up their XM program. Diane helps clients set up their strategy, vision, and roadmap for success. This includes conducting CX maturity assessments and facilitating workshops to help companies develop custom customer-focused initiatives.
2) Understand their customers. Diane helps by conducting customer journey mapping engagements and in-depth interviews and designing new listening posts.
3) Transform their business. From identifying and sharing insights, to collaborating and facilitating cross-functional team workshops, Diane helps organizations fix broken experiences and ideate on new and differentiated ones.
Experience
Diane joined Walker in 2004. After managing projects for several years, she became the head of the project management team and led their training and development as well as company-wide process enhancement initiatives. Diane then joined the Advisory team and focused heavily on in-depth data mining and analysis activities to help companies understand and act upon their customer feedback.
Today, Diane is a lead consultant and works with B2C and B2B companies across a variety of industries, including technology, healthcare, and travel and entertainment, including Hillrom and Enterprise Holdings. Diane is a self-described 'go-getter' who loves a good challenge and is known for being meticulously organized.
Achievements and Affiliations
Diane earned her bachelor's degree in marketing and international business from Indiana University and has completed the United Way's Executive Women's Leadership Program. She is a member of the Customer Experience Professionals Association (CXPA) and has also achieved Certified Customer Experience Professional (CCXP) certification.