We all know that CX is so much more than deploying a customer satisfaction survey. However, many times an organization's journey to launch CX starts with just that. What we chose to measure is typically based on who has requested – or insisted – there needs to be a survey. Maybe it's your support organization, maybe it's your sales organization, or maybe it's corporate quality. Where it originated typically colors what and how customer feedback is measured.
…but, is that the best way?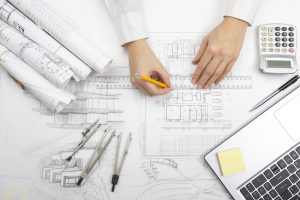 If you had to do it all over again, or better yet if you are lucky enough to just be starting on your CX journey, how would you do it? How would you create a CX approach that supports your organizational strategy and puts listening posts in place where they matter the most (to both you and your customers)?
Just as if you were looking to design a new home for your family, we see the need for architects in CX. People who will take the time to understand your needs, preferences and intentions on how you plan to use the space – or, in the case of CX, use the insights. The architects help you allocate your budget to maximize the value. Should you finish the basement or add a deck to the back of the house?
Creating ties to building a home in a less formal way holds up well too. As someone who often plays the part of a CX Architect, here are some key elements to purposefully designing your approach to CX:
Listen to the Buyers – Ultimately, your organizational leadership is your buyer. They need to support and fund your plan. Engaging leadership across the organization to understand how CX can help them be successful is critical. 1:1 qualitative discussions are best. Don't forget to keep them updated throughout the process – regular updates on progress are essential to keeping them engaged and confident in the process.
Understand the Market – Are you looking to build the smallest or largest house in the neighborhood? You need to get a good sense of the neighborhood and market value. As you build out your CX approach, make sure you are taking time to understand your customers. What do they value? How do you compare to others in the market? Don't over-invest in things that aren't going to bring you any return in the eyes of your customers.
Choose the Best Materials – Remember CX is not always a survey. Listening can happen in so many ways – quantitative surveys, qualitative interviews, focus groups, customer events, etc. Vary your building materials – but make sure they complement one another.
Pick the Right Subcontractors – Having a plan is great, but you have to make sure you are set up to build! Think through your budget, resources and who you need to engage to ensure CX is successful in your organization. It takes a lot of planning and coordination to make sure everyone plays their part in standing up your CX effort. Make sure everyone has the right skill set and tools to do their job.
Have a Long-Term Plan – Don't just build for today; build for your future. Are you planning to grow your family? Will they fit in the current plan or will you need to build an addition? Maybe you don't have the money or resources to build that dream house yet. Maybe the basement will have to wait. While you can't do it today, you should still plan for it. Create a 3-year roadmap.
Remember to Be Flexible – Even with the best design and intentions, there are always modifications along the way. Ensure you can be flexible to meet the changing needs of the market – or the buyers! You might need to swap out the expensive lighting fixtures to fund the granite counter tops to maximize your property value.
More on Listening Architecture
Dr. Troy Powell discusses how to avoid creating a "monstrosity" when designing your listening strategy.
#Frankensurvey
Released: June 12, 2018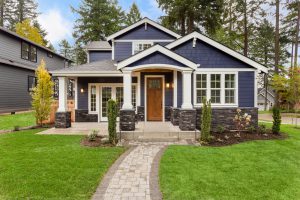 No one can build a house on their own. It often requires leveraging specialists in their field. So, gather up your foundation crew, framers, roofers, plumbers and finishers. We'd be happy to be your architect.