Mapping the customer journey is not complete—or valuable—without the customer. It's true that journey maps are the product of internal, cross-functional teams joining together to think and act like customers, but all too often companies stop short of validating their journey map with actual customer input.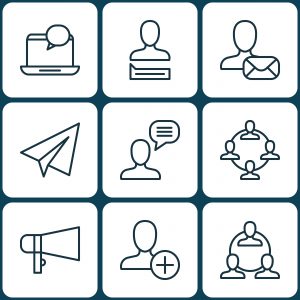 Depending on the situation and company, the methods for gathering insights can vary widely from focus groups to individual interviews, but the overall goal should be to find out what's important to customers and use the feedback to inform the journey mapping exercise.
Guided in-depth interviews with an appropriate variety of customers is often our "go-to" choice, but it's not the only way to include customer input in a journey map.
Here are several options that can be effective depending on needs and the situation:
Guided in-depth interviews with customers conducted by a neutral party
Customer focus groups
Guided input from the Customer Advisory Board
Survey feedback from customers – especially broad, open-ended questions
Key driver analysis – a statistical analysis that determines what matters most and drives customers' loyalty to the company
Monitoring of customer calls (i.e. support calls), particularly if the mapping project is more narrowly focused in the areas of service/support
Voice of customer feedback gathered through front-line employees
Observation or ride-a-longs
Learn more about journey maps that don't go the distance through our CX Leader Podcast series and check out our article, "Journey Mapping for B2B and B2C".