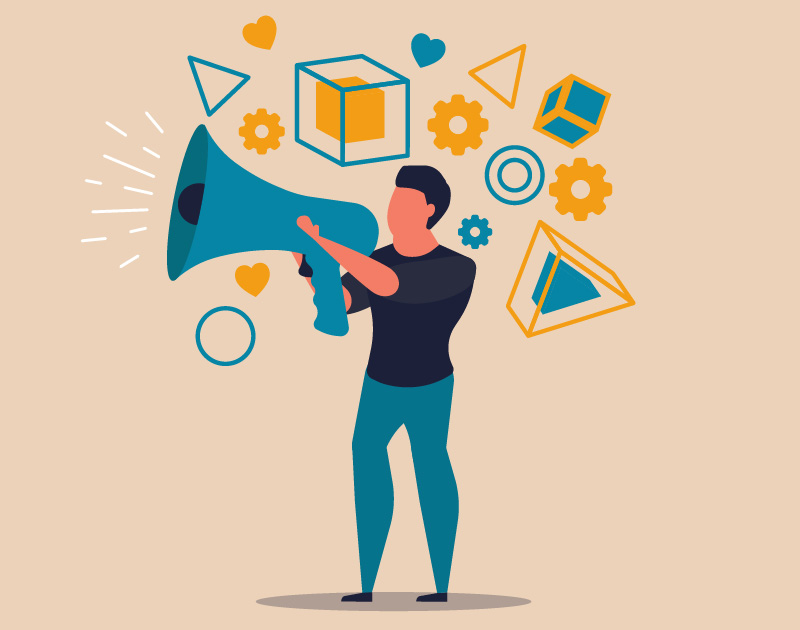 Data without action is:
Noise
Trivia
Of little value
All of the above
To avoid the correct – and potentially costly – answer of number four, Insights Discovery is a critical component of the Experience Management (XM) process. Proper pre-planning, execution of the analysis (Insights Discovery), and distribution of the results will help produce actionable outcomes.
Discovering insights takes more than just compiling charts and graphs. It is critical to peel back the onion and go at least one layer deeper to begin to tell a compelling story from your data. It's that story that will engage stakeholders and deliver positive next steps.
Let's use the example of a customer experience survey. An Insights Discovery process will be greatly enhanced by developing a strong overall analysis. Key items include:
First and foremost, be clear on the organizational or business questions you are trying to answer
Keeping those objectives in mind, don't ask questions for the sake of asking. Too many questions can add to the challenge of determining, through Insights Discovery, what is truly important and not important
Similarly, open-ended questions are valuable, but too many could lead to struggles with the survey completion rate. One strong open-ended question to ask in any such survey is simply: What is the one thing we can do to improve our service to you?
Poorly worded questions can hinder the Insights Discovery work. An example from a survey of employees: "How likely are you to recommend the company to a friend or colleague?" This question could be interpreted in two ways: as a recommendation as a place to work or for its products or services.
Demographic information is important, but don't ask for it in the survey if it is already part of your operational data. But be sure to know and acquire this operational data on the front end instead of waiting to try and incorporate it later
Insights Discovery
Not all survey findings are significant or important. Again, it is vital to understand what the overall goals of the survey are while being mindful that the data tells the true story. In other words, don't try to make the data fit the story you want it to tell. Misinterpretation can put the integrity of the entire project at stake.
A consultant or unbiased third party like Walker often provides independent Insights Discovery analysis to avoid that potential misinterpretation. Company officials are sometimes too close to the work or can't look past preconceived notions.
The answer to "who" conducts the Insights Discovery often depends on a company's resources. Often, one person will be charged with conducting the analysis and building out the story they see before taking those conclusions to the rest of the core team.
Want more on how to tell your CX Story?
Listen to host Steve Walker discuss the advantages of telling your CX story with Bruce Temkin of the XM Institute.
Once Upon a Time...
Released: August 24, 2021
A more recent approach to Insights Discovery, when resources are available, has been a small group collaboration. In this model, each person constructs his or her own list of key insights and actionable next steps. The team will then come together in a collaboration meeting and compare notes. Any differences will be worked out via compromise. An advantage to this method is the integration of more diversity of perspectives into the insights and a more complete story of the findings.
Even more important than the "who" is the "what" to look for. Each survey will be different, but some common keys to focus on in the analysis:
Extreme highs and lows in the data
Significant differences between, for example, two regions or two business units
Year-over-year changes for companies more experienced in the Insights Discovery process. This is made possible by having consistent questions that can serve as benchmarks over time
Cross tabs can be an excellent tool for identifying relationships between two or more variables. Correlation analysis can help test those relationships; however, it is important to remember that just because a relationship is significant does not mean it is causal, nor does it mean it is important.
Be cautious in trying to segment the data too far. For example, a regional cross tab may only have a limited number of responses or not enough data to construct a viable conclusion
The problem of not having enough responses in a certain category can largely be avoided with proper planning. How far you will want to segment the results should be part of the overall analysis plan that is developed at the beginning of the project to guide your work throughout.
Details and Timelines
Let's go back to our customer experience survey and the demographics noted earlier. What information should you collect from your internal databases to help inform the Insights Discovery work? These five pieces of data are a starting point:
Tenure – amount of time the survey respondent has worked with your company
What company services the respondents used in the past year
Dollar amount of those services
Geographic location
Titles – are the survey respondents the decision makers?
The Insights Discovery analysis should also include, if possible, a look at who did not respond to the survey. If you find that you have large portions of your target respondent population that are not providing feedback, it is important to identify alternative ways to hear from those groups.
How long does it take to perform a thorough Insights Discovery process? The answer, of course, will vary by the scope of the work. But always start as early as possible and be sure to build an adequate amount of time into the overall project plan. This segment of the work is an extension of the planning that takes place at the beginning of the project.
Not allowing enough time for analysis can result in missing out on an important discovery or not being able to go deep enough to determine whether an initial finding is significant or not.
At Walker, a standard amount of time for analysis is for at least three weeks after a survey closes. But again, that will vary based on the magnitude of the survey and the resources available.
Next Steps
Insights Discovery is not complete until you gain buy-in from your internal stakeholders. Trust in the data within the organization is essential to a successful outcome.
The Insights Discovery team has to intimately understand the data. There is nothing more uncomfortable than blank stares when questions are being fired at you by the senior leadership team.
Immediate answers may not be possible in all cases, but a mastery of the data is required. Some questions may lead to the need for additional analysis, which is another factor to consider in the overall project plan.
First-time survey analysis might feel like you are building the airplane while you are flying it. Experienced consultants, however, are available to assist. And the ensuing critical distribution phase – in order to share results and generate action – can only be as successful as the Insights Discovery.