Unlike the topic of personalization, it's hard to have a conversation with customer experience professionals and not talk about speed. Companies are being challenged daily to "hurry up." In the original Customers 2020 report, we predicted that immediate gratification won't be fast enough; backed up by our latest Customers 2020 research, this prediction couldn't be more true. Customers want companies who can resolve their issues and anticipate future challenges.
Speed – It is a growing customer expectation and will likely never go away.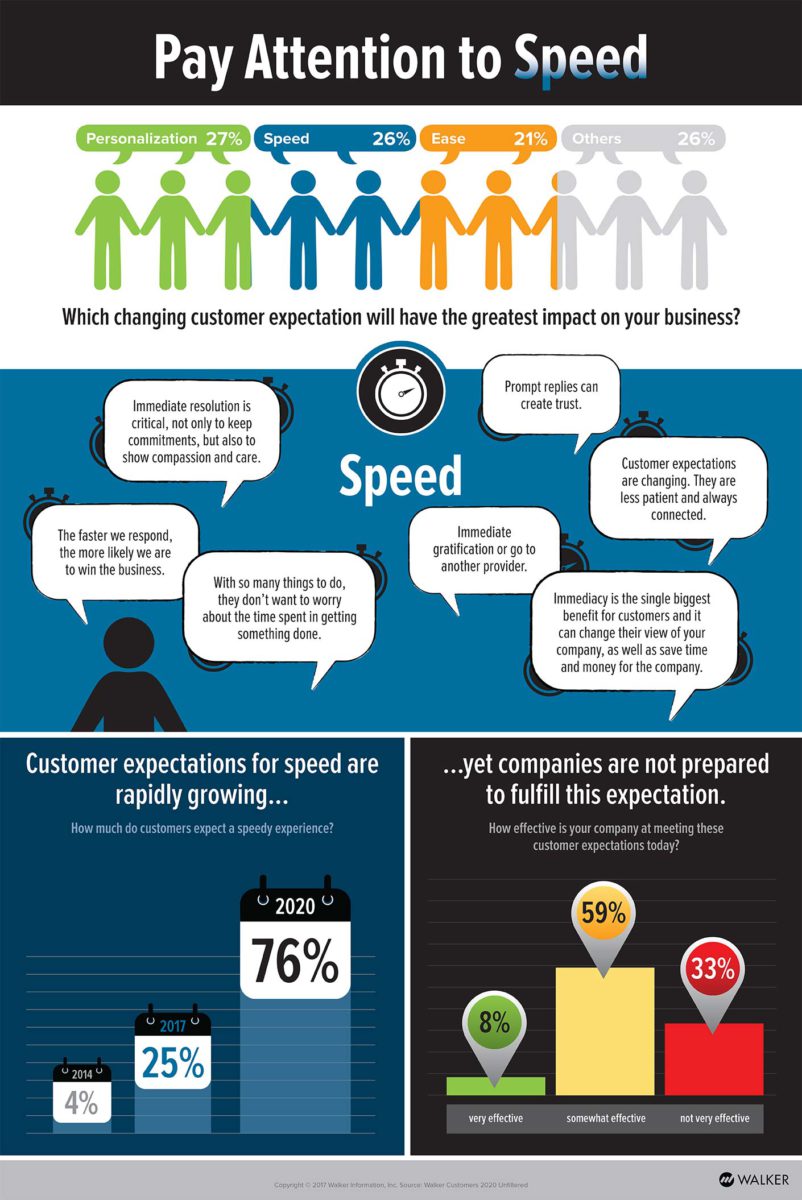 I often write about the relationship between customer experience and fitness, and the topic of speed fits perfectly. This TED Talk, from David Epstein, examines why athletes are getting faster.
He explains three primary reasons:
Technology: Much of the difference between record-setting athletes 80+ years ago and today is technology. Whether it's running, swimming or another sport, the technology surrounding the sport has advanced. In the customer experience world, advancements in technology, artificial intelligence, information architecture and analytics (to name a few) are enabling companies to meet customer expectations for immediate gratification.
Genes: The average dimensions of athletes has changed. This has led to the democratization in sports, introducing new groups of individuals because of their body type. Perhaps we can learn from sports in this regard. Organizational structures are one common barrier to increasing speed. If we focus on breaking down organizational silos, we can democratize the customer experience and perhaps impact speed. Journey mapping is a great tool for this.
Mindset: The third factor contributing to advancements in athletics is the mind. "Our brain acts as a limiter," Epstein says. But the good news is, the more we learn about the brain, the more we can adapt to how it functions. Learning more about human behavior, customer expectations for speed and employee constraints can help us adapt to increase speed.
In the words of Sam Altman, "Move fast. Speed is one of your main advantages over large competitors." Look at ways technology, people and our imagination can help us meet customer expectations for speed.