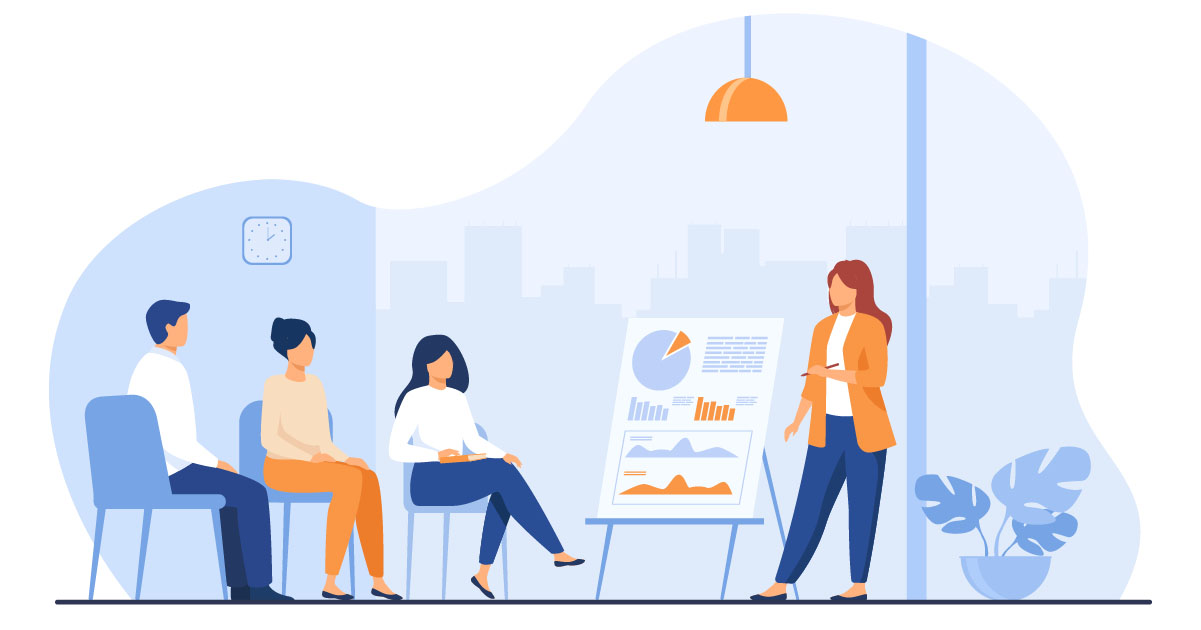 You've likely heard the saying, "It takes a village." When considering what's needed to execute an effective customer experience (CX) program, a similar sentiment applies – "It takes a company." The best CX programs are those that fully engage people and functions across the enterprise. That's where building company-wide expertise plays a vital role.
In simplest terms, expertise-building is training and coaching people across the organization on how to use CX data in their functional areas to take action that positively impacts customer experience. To accelerate customer-focused strategies, today's CX leaders are interested in building expertise related to data interpretation and action planning. Ultimately, what this means is empowering people with the training necessary to look at CX data through their functional lenses and consistently ask the question, "How can I use what we know about our customers to make changes that will improve the experience?"
Why expertise-building is important
Expertise is always a good thing. Having people who understand the value of CX and possess the knowledge and tools to drive improvements provides important benefits.
Scalability – The more people in your company who are experts at using insights to take action, the more your organization will accomplish. With a formidable CX professional leading the charge, training an army of people who can carry the mission forward helps keep the program relevant and productive.
Actionability – Making meaningful, customer-focused improvements is the end goal of CX. It's about taking action—action that's less likely to happen unless people across your organization know how to use insights to drive impactful change. Building expertise inspires action.
Program continuity – Continually reinforcing the ranks of people who can interpret data and use it effectively gives your program the longevity and continuity it needs to thrive. If there's turnover in CX leadership or if someone key to the program takes a new job or moves on, building expertise across the company ensures others can swiftly and easily take up the baton and keep projects moving forward.
What it takes: strategies for building CX expertise throughout your company
The foundation of expertise building is awareness. Raising awareness of your CX program—communicating its importance and promoting the value—is a fundamental first step in building the expertise you need to support a successful CX program. From there, consider these strategies:
Plan your communication strategy.
Develop and roll out a solid communications plan that focuses on awareness-building and change management. Start with good news—share positive results of a CX initiative that's underway and how "experts" within the function helped to facilitate it. Explain how the CX program aims to continue building on this success.
Ensure leaders know what to do with data and insights.
In training and skill development, there's a rule of 7—communicate information 7 times in 7 different ways. PowerPoints, infographics, audiovisual, blog posts, behavior modeling, games, and targeted messaging are all ways to reinforce key CX messaging and reach people with different learning styles and ways of absorbing information.
Create trust across the organization and encourage people to take action.
Training, communication and coaching are key components of expertise building. Once those are well established, however, it's important to continue the learning by leading by example and modeling the behavior you want others to emulate. In addition, it's important to create a culture that empowers people to take action and make decisions on their own.
Build accountability into the model.
When expertise building revolves around developing new skills, consistently applying the skills is what will move the needle in your organization. Even with the best intentions, it is sometimes difficult to manage the additional workstreams that are designed to build CX expertise. As you grow expertise, develop clear and simple rules for who owns specific activities, and what happens if those activities are not completed. Because habit is often described as the intersection of desire, knowledge, and ability, start by reinforcing the enterprise and customer value created by activities tied to expertise-building. Knowledge of why you are completing certain activities creates desire. Armed with the knowledge of what needs to get done, the ability to do it, and the desire to get it done, expertise becomes habitual and drives good customer experience forward independently.
Acknowledge and celebrate success.
Especially with a new CX program, use quick wins and successes as a rallying cry and a way to reinforce the value of the program. Explain how singular efforts contribute to the program's overall goals and success.
Expertise-building: Take advantage of the two-way street
In the process of building expertise in CX, there's also ample opportunity to gain something from the expertise that already lies within the operational and functional areas of your business. As you're training people on how to use CX data to take action, take advantage of opportunities to learn from them and harness their functional expertise to improve your program.
There are tangible benefits in collaborating with organizational leaders who are experts in their own right. By leveraging their operational knowledge and cultivating a partnership, you may find they can help to craft more targeted survey questions, build better dashboards, and offer recommendations for how specific insights can be used to drive improvements in customer experience.