What makes an effective CX leader? What skills do they possess? What do they do differently? Based on input we've gathered and Walker's own experience, we've developed an inventory of key skills. One of those skills is knowledge.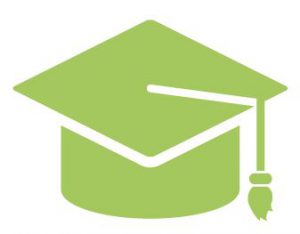 Knowledgeable CX leaders have a grasp of what it takes to lead customer experience initiatives, making them a valuable asset to their company. They have a strong sense of the goals they are setting out to achieve and understand all the steps and details necessary to achieve those goals. They consistently demonstrate good judgment in developing strategies and tactics to understand customer needs, anticipate emerging demands and design excellent experiences.
BUILDING YOUR CX KNOWLEDGE
Looking for tips on how you can build your CX knowledge? I recommend the following:
Listen: Do you know what is important to your customers? Do you know what struggles your employees have meeting customer expectations? Listening to your customers and your colleagues will give you direction on where your CX efforts should be focused. Don't make assumptions – listen.
Study: Do you know the latest and greatest journey mapping techniques? Do you know how to increase survey response rates? Taking the time to regularly study the rapidly changing CX landscape will enable you to stay up-to-date on current industry trends.
Prepare: Do you know the best way to engage your executives? Have you thought about the best way to tell customer stories? Make certain you are putting in the time to prepare the CX messages and stories you take back to your organization. Adequate planning time will ensure that your messages resonate and are well-connected to company priorities.
Connect: Do you belong to a CX organization? Do you network with other CX leaders in your industry? Allocating time for professional networking groups will allow you to connect with other CX leaders who can be a source for best practice sharing.
Experience: Are you seeking out a wide range of CX activities? Are you regularly looking for opportunities to build your CX arsenal? Perhaps the most important way to build your knowledge as a CX professional is to continually seek out new experiences. As Albert Einstein has famously quoted: "The only source of knowledge is experience."
Want to learn more about traits of effective CX leaders? Catch Walker's The Effective CX Leader podcast series today.