Developing Effective Strategy and Execution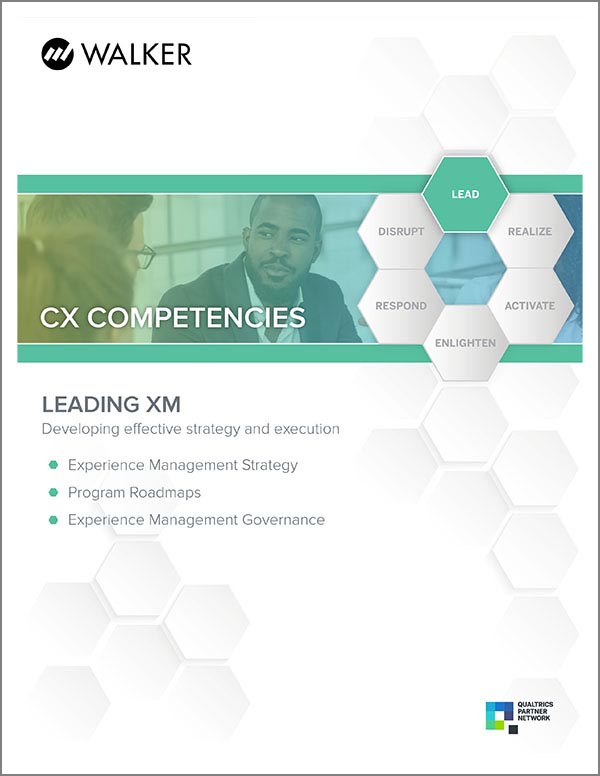 A key framework developed by the Qualtrics XM Institute is frequently referenced and serves as a foundation for this report. The framework highlights 20 skills essential for managing experiences, arranged into six key experience management competencies. Building these skills can help you turn theory into practice.
Complete the form on this page to download this free resource.
Flip through any history book. We generally tie every important moment or inflection point to one thing—a leader. The person with vision, skill, knowledge. The influencer able to get others on board. Someone with fortitude and focus to stay the course, even when priorities conflict or new challenges emerge.
Strong leaders define history for good reason. Those same qualities influence experience management (XM) today to improve the way we live, work, shop, and interact with the world.
That is why LEAD stands as the first competency in the XM Operating Framework, the organizational blueprint for mastering experience management.
You can download this report for free by completing the form on this page.