Those of us in the CX profession are lucky – our industry is hot. Why? Executives are increasingly choosing to embrace customer experience as a way they intend to differentiate in the marketplace. CX pros must lead the charge to bring a deep understanding of customers into their organizations to guide strategic CX decisions that will enable this competitive advantage.
To get a deep understanding of customer needs and expectations, a robust and meaningful Voice of the Customer (VoC) program needs to be in place to collect the insights needed to drive CX strategy. There is no shortage of tools available to gather customer feedback – journey maps, surveys, focus groups, panels, etc. But, just as a builder wouldn't build a home without a blueprint, you shouldn't build a VoC system without a plan. Adhoc usage of VoC tools will inevitably lead to a disjointed and lackluster program.
CX pros need to embrace their inner engineer and build a Listening Architecture.
Step 1: Understand Your Organizational Strategy
Any good plan begins with thinking about your end goal. For building a Listening Architecture, think about your company's strategic objectives. Are you focused on new customer acquisition or customer retention? Are you looking to grow a certain customer segment or product offering? Consider the following when defining your organizational goals:
What is our growth strategy?
How can we gain a competitive advantage with CX?
What do leaders want from a VoC program?
How will our VoC program align with our brand image?
Outlining the goals that your company is trying to achieve is a critical first step in building a VoC measurement plan that is going to support these strategic objectives. Not only will this understanding ensure that your listening plan contains the right focus, but it is an excellent way to ensure executive buy-in.
The CX Leader Podcast
Listen to the first episode in The CX Leader Podcast's series "Building Your Customer Listening Architecture."
The Right Tool for the Right Job
Released: June 19, 2018
Step 2: Understand the Customer Journey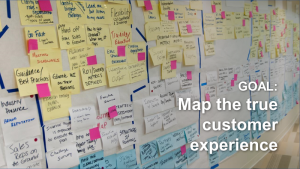 Many VoC programs are comprised of surveys designed to measure a customer's perception with company-designed silos and functions. A drawback to this approach is that it is not designed to truly capture the customer's view of their journey with an organization. When designing a customer-centric Listening Architecture, consider the following:
What are customers trying to accomplish when they do business with you?
What are the key phases of their experience with your organization?
What are the expectations and activities in each of these phases?
Journey Mapping is a great tool that can be leveraged to depict customer experience through the lens of customers (learn more about Journey Mapping here).
Once you have a firm understanding of the journey phases, use this as a guide for identifying VoC gaps and types of listening needed across each phase. A helpful hint: think about both ongoing and topical listening, as well as quantitative and qualitative methods.
Step 3: Leverage the Right Tools and Systems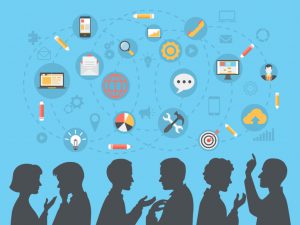 We live in the big data era – companies are flooded with data points and have more information than they know what to do with. This impacts CX pros in that customer insight can be found not only in solicited feedback but also in the massive amounts of operational data found across a company. Companies often lack a single source of CX truth with data residing in multiple parts of the organization. Savvy CX pros understand that aligning disparate data sets and making it easy for internal teams to access customer insight is crucial to sustaining interest in VoC programs.
When investigating CX tools, consider the following:
How easy is it for customers to provide feedback? It is critical that VoC platforms are designed to capture feedback from customers on their own terms. Customers have a number of ways in which they can interact with companies – phone, web, SMS, mobile. VoC programs should be designed to capture feedback across each of these channels in a seamless manner.
How easy is it to generate insight? Industry-leading VoC platforms have advanced analytic tools that enable quick time to insight for CX pros. The speed of business demands that we spend less time analyzing data and more time taking action.
How easy is it to embed insights into the organization? To have a truly impactful VoC program, look for CX tools that make it easy for internal teams to access customer insight so they can act to improve customer experience.
Step 4: Design a VoC System Focused on Action
The final step in building an effective Listening Architecture is to make certain that the VoC program is designed with an eye on using insight to drive organizational change. It is obvious why this is an important component of a Listening System, but it must be explicitly called out as challenges with taking action are often cited as the number 1 issue with VoC programs. So, it deserves to have its own place on the Listening Architecture plan.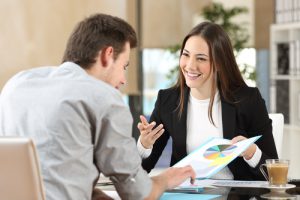 Taking action on VoC feedback takes 2 forms: micro action taken with individual customers and accounts and macro action that denotes action taken at a function, region or business unit level. As you are designing your Listening Architecture, consider the following:
Micro: Are you collecting insights that can be used by account managers to have meaningful follow-up conversations with customers? Keep an eye on collecting feedback that allows account managers to intervene and address specific issues OR that enables account managers to uncover growth opportunities within an account.
Macro: Are you collecting insights that can be used by your organization's business units to identify customer needs that would impact strategic planning processes? Keep an eye on collecting feedback across the customer journey that can be used by business leaders to drive change.
CX pros, are you ready? Embrace your inner engineer and get to work on building your Listening Architecture!