Customer experience has come of age. It is now commonly accepted as a key differentiator right alongside product innovation, service and price. A lot has been written on the challenges and failures of CX. In this post, we focus on where CX works best with a goal of sharing a couple ideas that we can all use.
Spoiler alert: it is a journey, not a destination. Also, it is probably going to get a little messy – and that's okay.
So, what does CX look like when it's working well?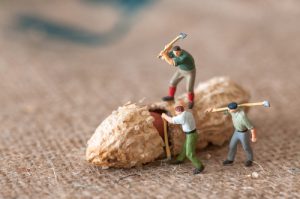 The CX plan is probably going to get messier than you would like. One common element is that the CX roadmap isn't an artifact – something we tried once and saved to the Google drive for nobody ever to refer back to. It is growing, changing and responsive to the needs of the leadership team. Planning gets a little messy, contracts and the mix of vendors may get messy, but the CX team is going where the need is year to year.
Action is prioritized over re-measurement. Most CX teams feel starved for resources, and frequently the result is a rinse & repeat mode of conducting survey measurements. If you cannot add to your team or tie in other resources to help drive action (such as a partnership with a Six Sigma or LEAN team, for example), then take a break from measurement programs and focus on action for a period of time. Conduct a working session or a sprint, or get an official project started – every culture has a different way of making change happen, and the CX program should align with it if it's working well. If your culture isn't good at change, don't rely on the current customs. A good rule of thumb: don't re-measure until some type of customer-facing change has happened and you reasonably expect the metrics to move and the story to change.
A much broader definition of CX. Not that long ago, CX mostly equated to surveys and CX teams were comfortable with the ins and outs of this process. That's still one very good tool, but in places where CX is working well, the focus is definitely much broader – more customer journey mapping, more qualitative research, more advanced analytics, more communication planning, more road shows, more facilitation and more action planning.
What can I do to get on the right track?
We often talk about CX maturity and the six elements required to optimize (Strategy, Culture, Resources, Insights, Action, Impact). The pitfalls for each organization fall in different areas, but here are two of the most common places to start if you've hit a lull:
Find true sponsorship within the executive team. A lot of companies ask what org their CX program should be in. We've studied this topic and found success stories in all kinds of places – marketing, quality, sales, service, supply chain. The more important thing is to diagnose where the balance of power is in your culture and where you can find alignment with an executive who is truly bought in to customer experience as a differentiator. Once you find the intersect of those two things, you've found the right place for your program.
Clarify priorities. Sometimes the easiest thing to do isn't the right thing to do. Here's an example: if your big challenge as a company is transitioning from a traditional customer type to a new breed of customer, then there is no way to have a successful CX program if you are not focusing on that. Downplay your energy spent on measuring the experience of your traditional customer – although it is the easiest thing to do, that's not anyone's focus right now, and you'll lose credibility for doing it. Brainstorm and assess how CX can help illuminate the needs and early experiences of the new type of customer, which may start with mapping, qualitative research and harnessing the developing internal knowledge in this area.