Communication is such a cliché topic. We know what we need to do to be good communicators, right? Tailor our messages for different audiences, be clear and concise, don't pollute messages with filler words or unnecessary information.
As CX leaders, we're communicating about a topic that most, if not all, of our companies, executives and peers would agree is important. However, I agree that raising money to research a cure for Parkinson's disease is important, but I've never given money to that cause. Why is that? Is it because I don't think it's important? No. Is it because I don't care about people who are affected by the disease? No. Is it because I don't feel a personal connection to the cause or because I don't personally know someone impacted by the disease? Yes.
While that's not an apples-to-apples comparison, we can make some connections. As CX leaders, we're trying to communicate the importance of our listening efforts, the impact and ROI they can have, and how every person has a role in shaping our customers' experiences and perceptions of us as a company.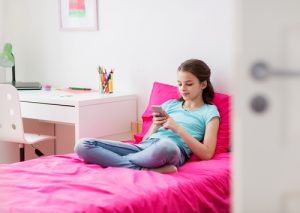 We could debate this all day, but when I think about being an effective communicator in CX, I think we could learn a lot by channeling our inner 15-year-old. Like Abby, a freshman in high school who is addicted to social media and overshares every aspect of her life. Consider these 5 tips inspired by Abby:
Abby has 500 followers. You should too! Customer experience sometimes has its own function but sometimes it's nested within a different function, such as marketing. Involving and influencing other functional areas are critical to ensure the overarching CX message is spread across the organization.
Abby tags everyone who was there or should have been. Whether an associate serves the customer directly or indirectly, everyone needs to understand how they fit into the overall CX puzzle.
Abby's friends and parents receive very different-looking Snapchats. Tailor your message based on the audience. For example, when communicating to executives, you'll want to focus on areas like ROI and impact. When communicating with front-line service or support employees, you'll want to focus on how their day-to-day interactions influence customers' experiences and perceptions.
Abby's stories are dramatic and urgent – they make you feel like you were there. Don't just collect stories; tell them! In a role like CX, you are at the center of collecting all kinds of customer stories. Share them, and bring the customer to life in your organization. Metrics such as NPS or loyalty are important to share, but helping employees understand what customers are thinking, feeling and doing through stories will help bring customers to life and create empathy around their interactions and experiences with you.
Abby's network of friends knows and shares everything about her. The most successful customer-centric organizations involve others to champion for customers across the organization. Create advocacy networks and ambassador programs to help drive CX in your organization. These types of people can help you champion the customer experience, identify customer pain points and drive improvement initiatives with the appropriate teams.
Learn more about CX pros as communicators on The CX Leader podcast. Listen here!