Vice President, Consulting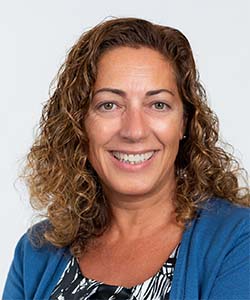 Georgetta provides expertise on developing best-in-class experience management programs by translating customer insights into actionable plans to improve customer and employee experiences. Georgetta is a forward-thinking expert who has generated millions of dollars in savings through streamlined operations, restructuring, and M&A integrations. She has delivered dramatic improvements across the customer experience by enhancing operational processes within all levels of an organization.
Georgetta brings 12 years of operations experience and 15 years of human resources experience in a variety of industries to Walker. She has led strategic customer experience programs and multiple customer service operations, including back-office functions and acquisition integration activities. She has also directed the onboarding and integration of large acquisitions, led global contact centers, and managed human resources operations.
Georgetta has a bachelor's degree in finance and economics from Fairleigh Dickinson University in Madison, NJ and a master's degree in business administration from LaSalle University in Philadelphia, PA. She holds a doctorate in organization development and change from Cabrini University in Radnor, PA. She serves as a volunteer mentor at the Global Mentorship Initiative.