Vice President, Advisory Services 
Responsibilities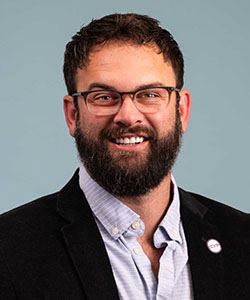 Drew works alongside his clients to design and implement compelling experiences for customers, partners, community stakeholders, and employees. He focuses on program design, closed-loop follow-up, and strategic action-planning to drive positive change. Drew's commitment to the XM competency development and organizational culture enablement catalyzes the transformation of his client's Voice of the Customer programs into strategic assets for the business.
Experience
Drew has been a customer experience professional for over a decade. Prior to joining Walker, Drew managed strategic XM initiatives for Cisco Systems, SanDisk Corporation and Western Digital, addressing the challenges of departmental and executive buy-in from pilot project through global roll-out. On behalf of the Customer Experience Professionals Association (CXPA) Drew functioned as Certification Program Manager, managing the international growth and content development of that program.
Drew has also served as Adjunct Professor of eCommerce at the University of San Diego and is a frequent guest lecturer at Santa Clara University.
Achievements and Affiliations
Drew earned his bachelor's degree from the University of California, Berkeley, and an MBA from the University of San Diego. He's a Certified Customer Experience Professional (CCXP), an active member of the Customer Experience Professionals Association (CXPA), and holds a certification from Harvard University in Data Visualization Best Practices.